Class 2 News June/July 2015
Class 2 have been mostly studying plants this Summer - particularlly flowers, grasses and trees. Our sunflowers have been growing rapidly in all the sunny and rainy weather and the children have been measuring and closely observing their progress. Some have grown up to 30cm in 2 weeks: that's more than 2cm a day! The children have written sunflower diaries every week and are very much hoping that they see the flowers before the end of term. The annual flower seeds that we sowed in May have also come up and are flowering beautifully.
We had a very happy and interesting day at Wandlebury with Class 1, studying the different plant habitats there. The children learnt that in the woods the plants compete for light, with some trees growing their leaves EARLY, some plants growing their leaves BIG and some trees (particularly the beech trees) growing REALLY TALL to catch the sunlight. In the meadows, the flowering plants compete for the attention of bees and other pollinating insects by growing bright and colourful flowers, while the grasses grow long, bendy stems so their pollen blows in the wind. We know that grasses' stems are hollow (to be more bendy) because we tried using them as drinking straws - and it works! The children have done several beautifully observed drawings of flowers with oil pastels, including some of sunflowers, inspired by Vincent van Gogh.
We have learnt masses about bees, from the teachers at Wandlebury and the observation hive there and from Mr Parsons, who kindly came in to show and talk about his bee keeping equipment. The children have asked and can now answer all sorts of interesting questions about honeycombs and worker bees and different shaped stingers. Much of this information can be found in their carefully written and illustrated Bee Books.
After lots of measuring work in Mathematics, the children have recently been applying their skills to our Trim Trail challenge. Having carefully measured the pieces of equipment in the playground, they used scale plans on squared paper to design a variety of trim trails of various lengths and patterns. We could then try some out on the ground.
The children completed their weeks of swimming lessons with a sense of great progress and achievement. PE lessons been out on the big playground and in the field this term, with good progress in ball skills and athletics. Sports Day was very hot and sunny but the children really enjoyed the team events in the morning and the competitive events in the afternoon. Thank you for coming to this - and also for supporting Celebration Evening.
I hope you all have happy Summer holidays!
Class 2 News May 2015
In Class 2 we've been busy this half of term analysing and writing about story characters, particularly those that can turn difficult situations around: Hiccup the Viking with unlikely courage, Percy the Park Keeper with ingenious creativity and Badger with kindness and consideration for his friends. Alongside this, the children have also been finding out about British nocturnal animals (badgers, foxes, owls etc) and have made impressive powerpoint presentations with their research. They have also painted wonderful landscapes of a forest at night time, with nocturnal animals hiding amongst the green plants.
In Science they have been following the progress of their young sunflower plants and the flower seedlings outside. In the classroom we have investigated the effects of drought, darkness and extra warmth on young petunia plants. The effects are dramatic - see below!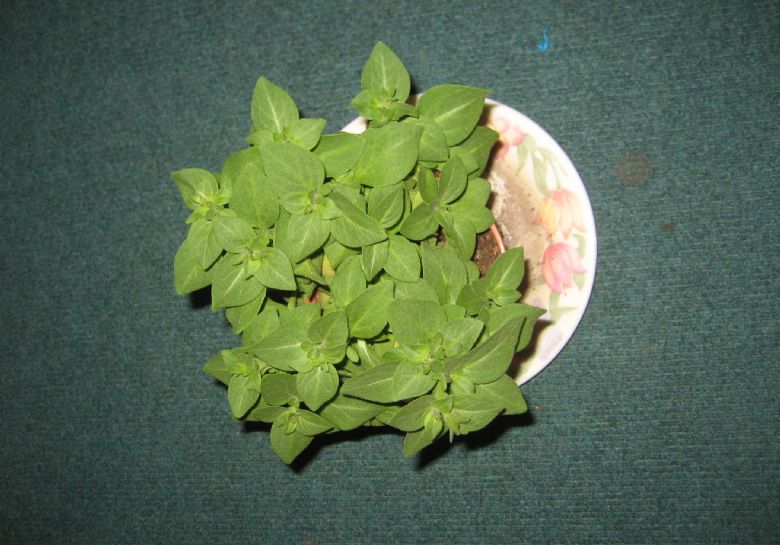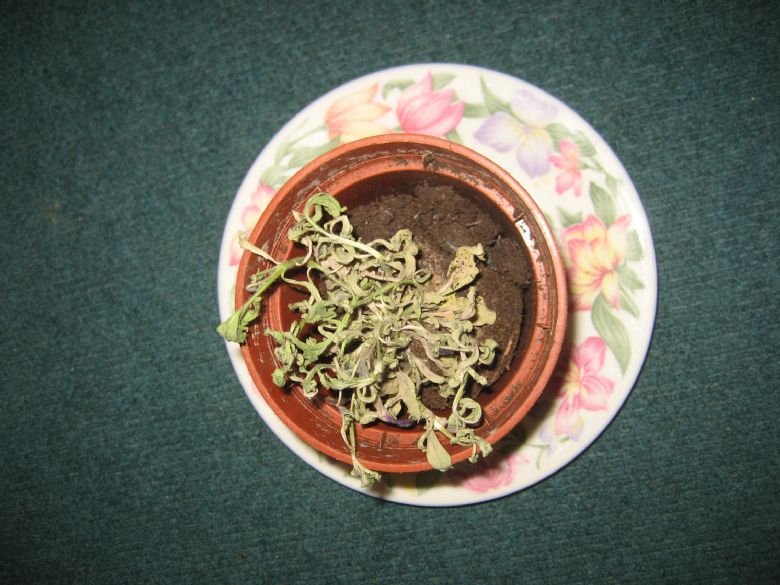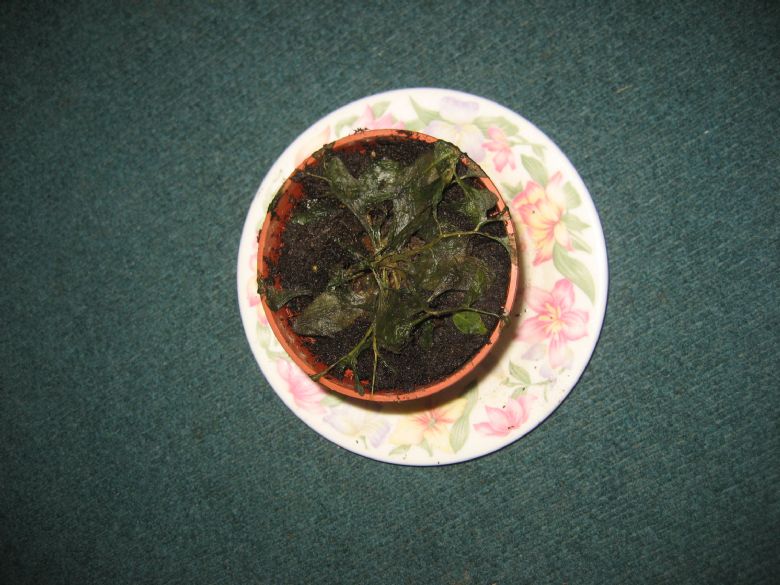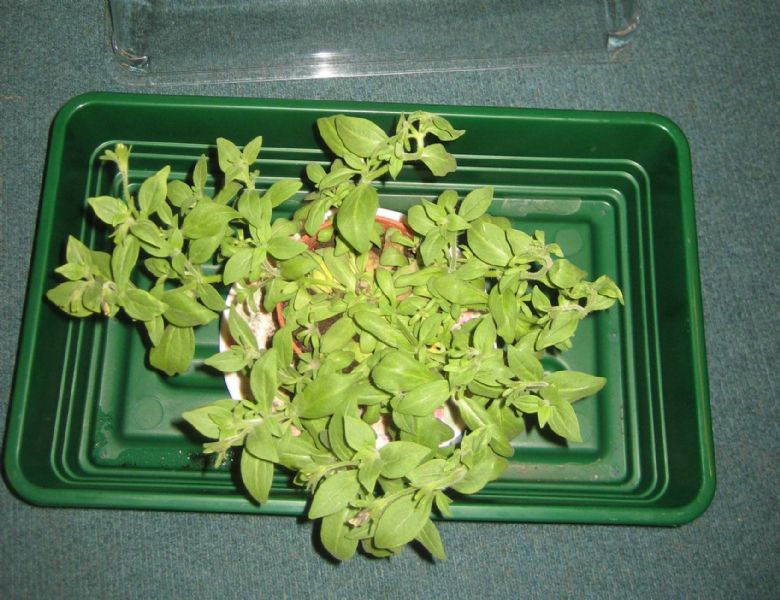 In RE we have been all been learning about aspects of Sikhism. The children pre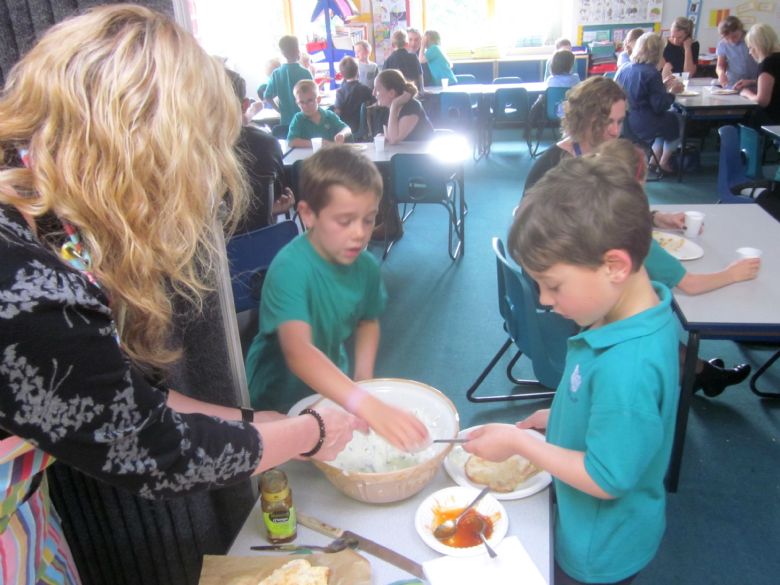 sented their understanding so far in a sharing assembly for the school and have made thoughtful elements for our class display. They particularly enjoyed sharing their own naan bread, plus dahl and raita with parents and carers at our class canteen. As a part of Sikh worship, anyone (of any religion) can go to a Sikh Gurdwara (holy building) and be served a vegetarian meal for free.
Meantime, in the swimming pool, we are delighted with the children's progress. In the shallow end, all of our beginners are gaining confidence and many are delighted to be swimming a width without a float for the first time. Further up the pool Miss Jackson and Alison are pleased to see more strokes, breathing and stamina developing.
After half term we will be continuing our growing plants topic and are looking forward to our trip to Wandlebury with Class 1. We will also be continuing our work on Sikhism as well as developing Geography skills with world maps.
Class 2 Newsletter April 2015
Last half term, children in Class 2 had lots of fun learning about the invention of wheels and tracing the history of wheeled vehicles. Our class trip to the Shuttleworth Collection was really interesting and was the stimulus for some thoughtful writing of information books and carefully made model vehicles.

The children also researched and wrote about the achievements of some of the great Victorian pioneers: Isambard Kingdom Brunel, Alexander Graham Bell and Michael Faraday. In Science, they enjoyed investigating sound vibrations and simple electric circuits.

The mechanical theme continued in our Dance lessons, where the children generated some wonderfully inventive choreography inspired by the moving parts of factory machinery.

Our other big topic for the half term was the study of life in the time of Jesus: the houses, jobs, clothes, education, laws and punishments found in the hot and dusty village of Nazareth 2000 years ago. The children drew on their knowledge of Jesus's life story and their understanding of the brutality of the Roman occupation in order to begin to understand key elements of the Easter story. As well as making the various elements of our display, the children also enjoyed using vegetable dyes to colour cotton. Onion skins create a beautiful golden yellow, while purple cabbage makes a soft blue.

Safety Week encouraged the children to think more carefully about the risks associated with different activities both in school and at home, about how the children interact with each other and what they themselves can do to look after each other and keep safe. In particular we focused on aspects of internet safety. In their Buddy Groups children discussed ideas for e-safety and Chicken Clickin's good advice can be seen around school.

In this the first half of the summer term, we will be analysing story characters found in some favourite story books: Hiccup the Viking, Percy the Park Keeper and Badger's Parting Gifts. We will also be returning to non-fiction texts to research and write about nocturnal animals. This theme will continue in Art, where the children will be experimenting with different marks they can make with a paint brush, to produce paintings of nocturnal animals hiding in a forest.

We have been out to look for signs of Spring and the children are already enjoying Science lessons, where we have studied the small miracles that are seeds. As well as sowing sunflower seeds in pots and other flower seeds in the school garden, we have been germinating cress seeds in class and watching them sprout before our eyes. In PE, the children will be developing their ball skills with Mrs Kite, who is hoping to be outside in the sunshine as much as possible, while I will be taking the children to Melbourn for swimming lessons.