17th December - written by lots of class 3.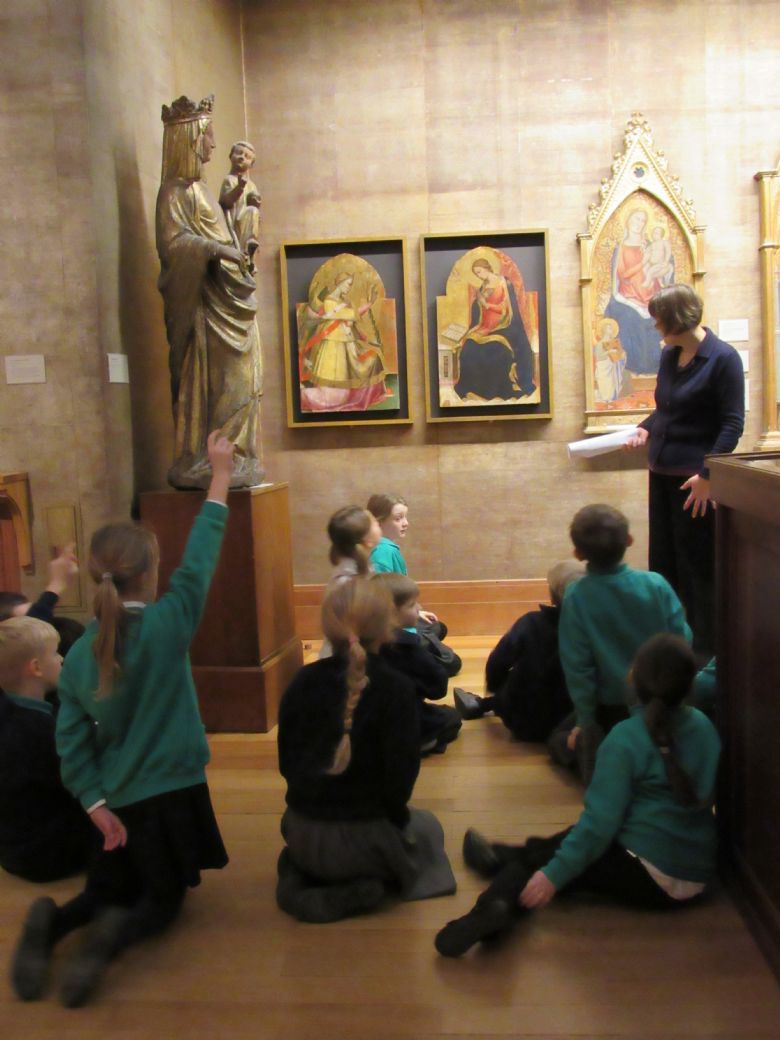 On Tuesday Class 3 went to the Fitzwilliam Museum. We went because we have been doing an Ancient Egypt topic, and we had a very, very, VERY fun time there.
Mrs. Elliott's group in the morning were looking at the Christmas story paintings. We saw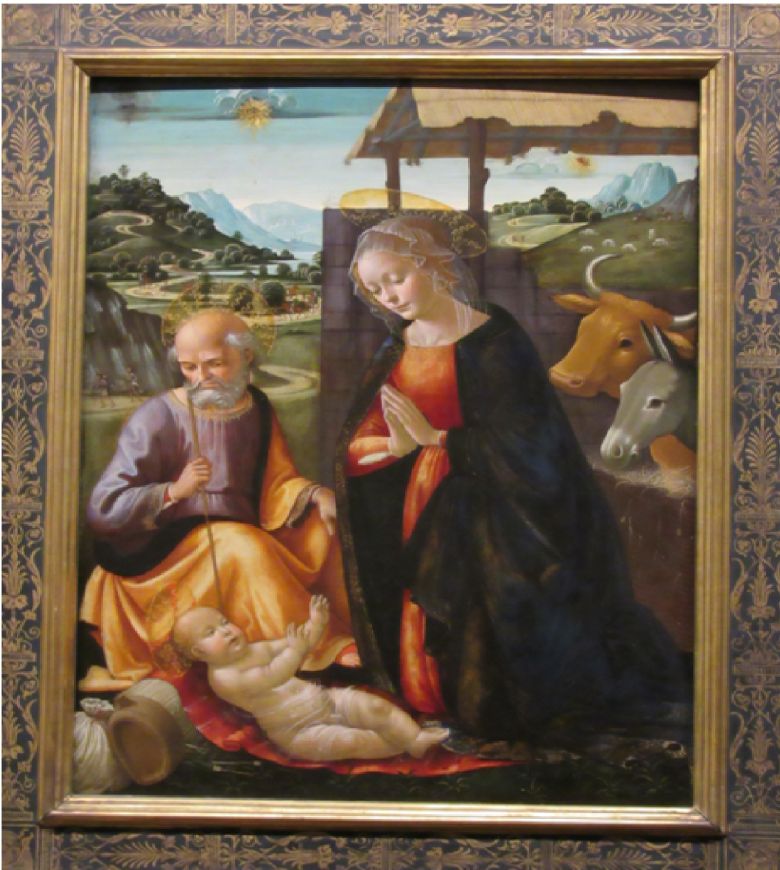 some famous paintings showing the Chistmas, biblical story of Jesus the astounding son of God.We had to find certain pictures at particular times. In the story one of the pictures was of an angel watching over the newborn baby. It was very surprising how many different artists thought that Mary, Joseph and the angels all looked different! Meanwhile, Mrs. Smith's group were looking at the Ancient Egyptian Galleries, and a lovely lady called Nicola showed them around.
After lunch we swapped over with the other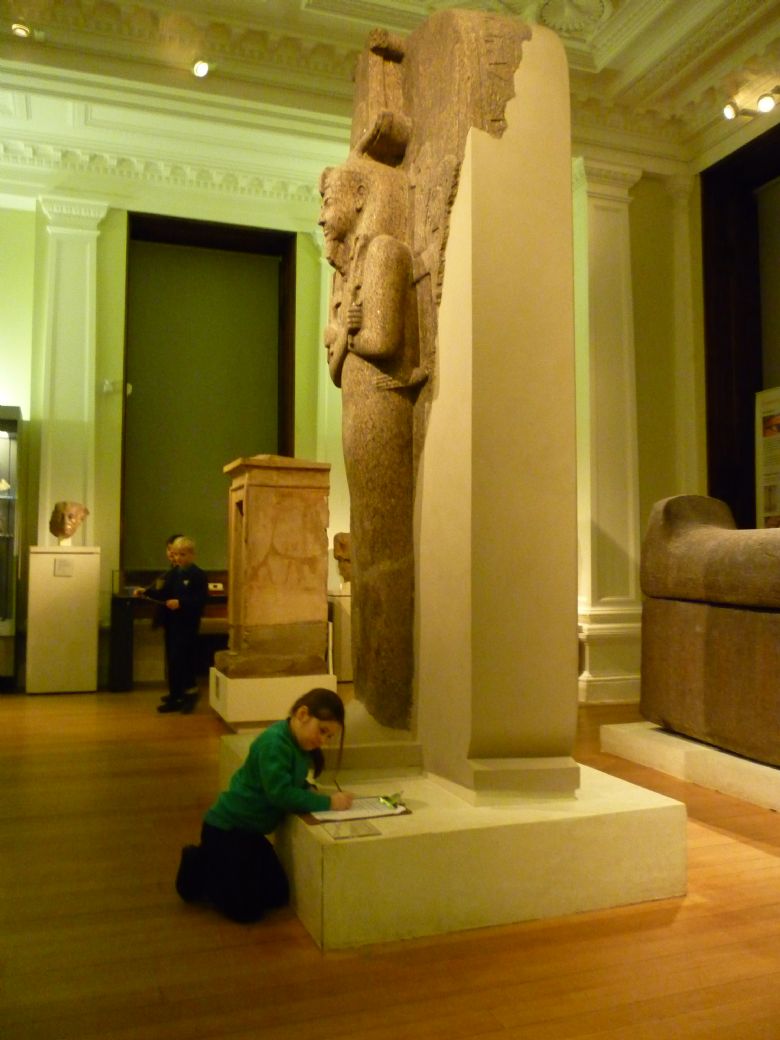 group and went to look at the ancient Egyptian galleries, we were just as fascinated as the first group. The first thing we saw was a stunning room with some breathtaking statues.We had a look around and stared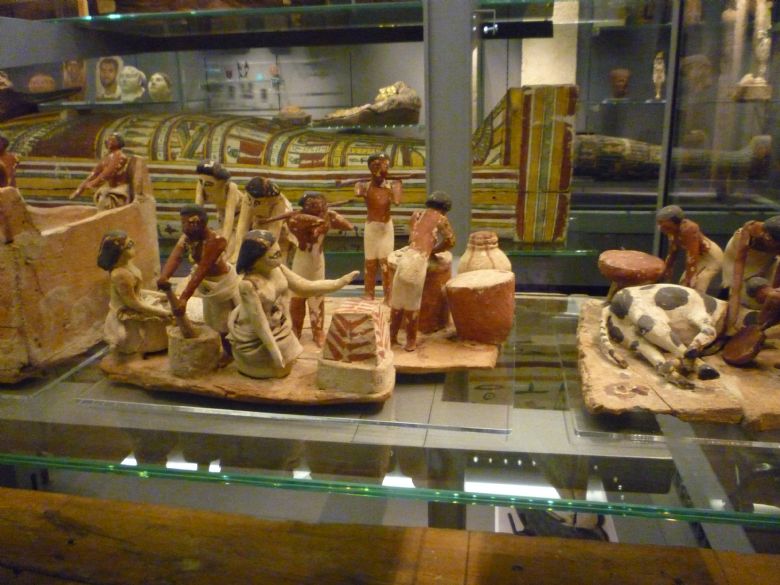 at one object, Nicola told us that what we were looking at something an Ancient Egyptian person's eyes had once been looking at! We found out a lot of interesting facts like they made lots of jewellery and canopic boxes and jars. There was a real life mummy and it had a portrait of his face on his bandages.There was even an astonishing Ramses the third Sycofigus lid! We even saw the weighing ceremony there were so many gods in the ceremony.
We enjoyed the visit very much, and we really loved the ancient Egyptian galleries, because all the stuff was so interesting. We also liked seeing the shabtis and looking at the art. I also loved the trip because it had so much real things, and it showed that the ancient times were really real.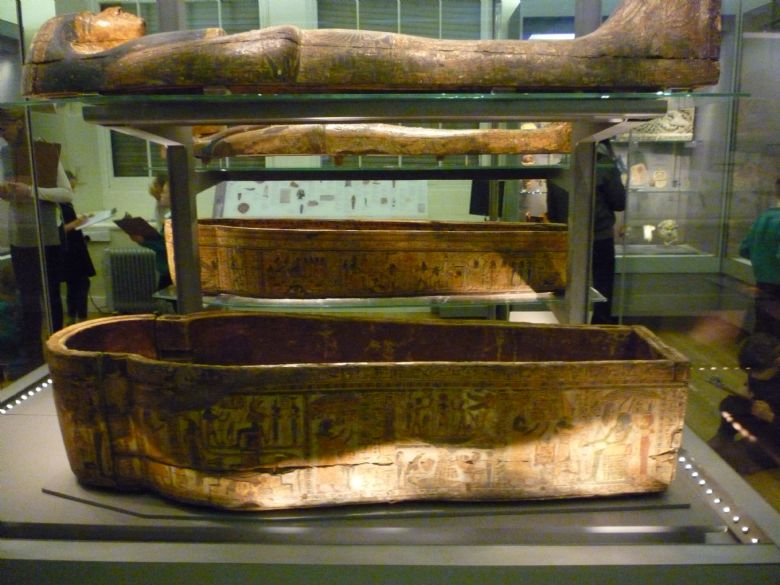 18th November - this week our web editors are Warren and Jacob
This half term in DT we are learning about pop-ups and mechanisms in books. The first week we made box folds and mouth folds. On the box folds we got a card and folded in half. After that we got scissors and did two equal cuts on the folds next to each other. Then we unfolded the card and pushed the middle of the card out and we ended up with a box. Next we choose a picture, cut it out and stuck it onto the box. Finally we coloured them in and we drew a back ground. This is an example of one we made.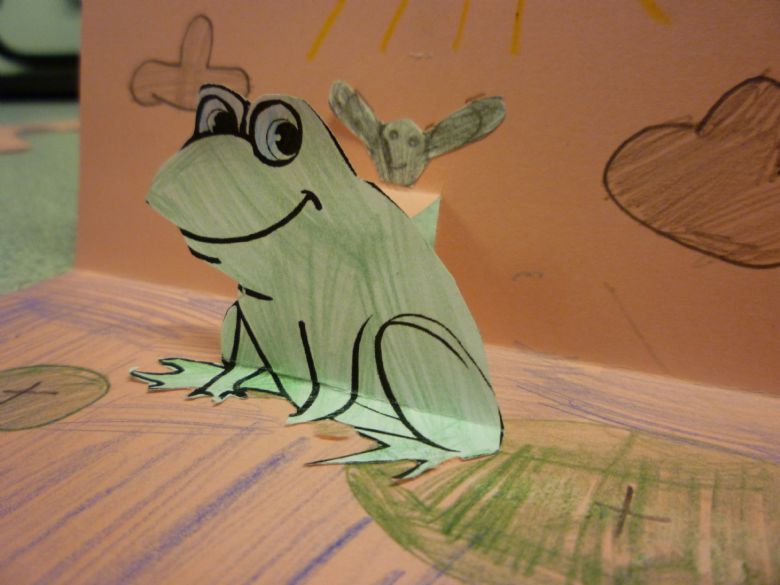 How we made the mouth folds was to have another piece of card and fold it the same as the box fold. We then cut a straight line in the middle of the card. We had to get a ruler and fold it in both directions and then push out the mouth. Finally we got to draw an animal around the mouth. To make the mouth bigger it relies on the size of the line at the start; to make the mouth bigger you need to make the line bigger. To make the mouth smaller you need to make the line smaller. Most people did an owl or an angry bird. This is an example of one we made.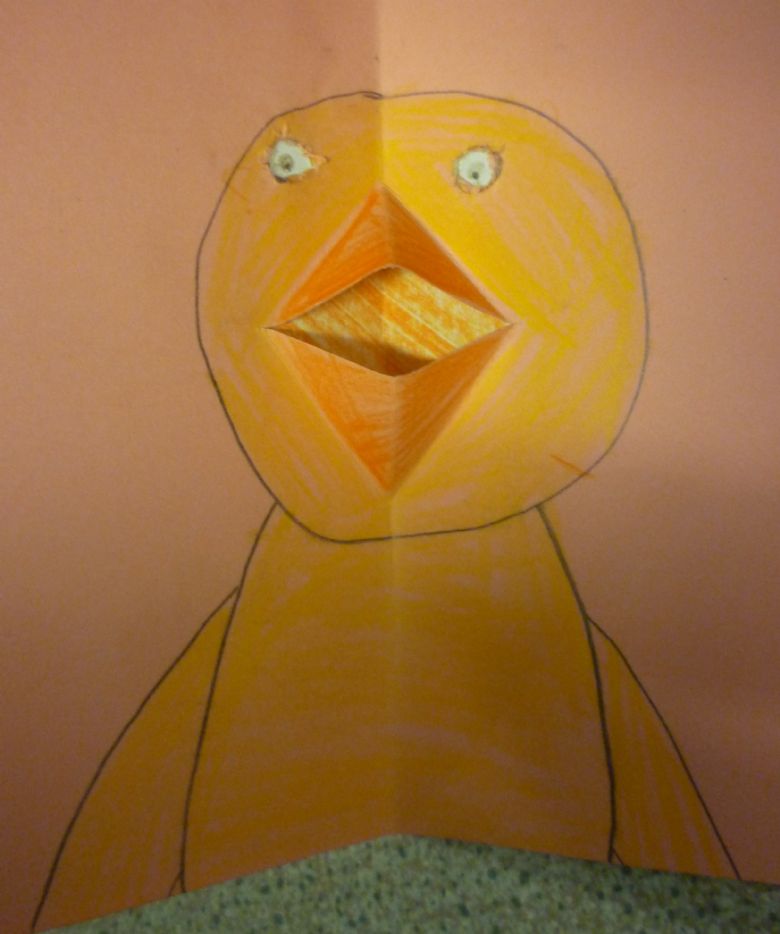 We have also made sliders and lift the flaps. How we made the sliders was we started with a picture of an animal. All the animals had huge eyes. We got another piece of card we had to stick the animal onto the piece of card and then cut the eyes out. We cut out a long strip of card and stuck the eyes onto the strip of paper and drew two or three pairs of eyes. After that we made two little strips to hold the long strip in place and stuck them onto the back of the animal. We slotted the long strip through so that it could slide. This is an example of one we made, spot how the eyes and mouth have changed!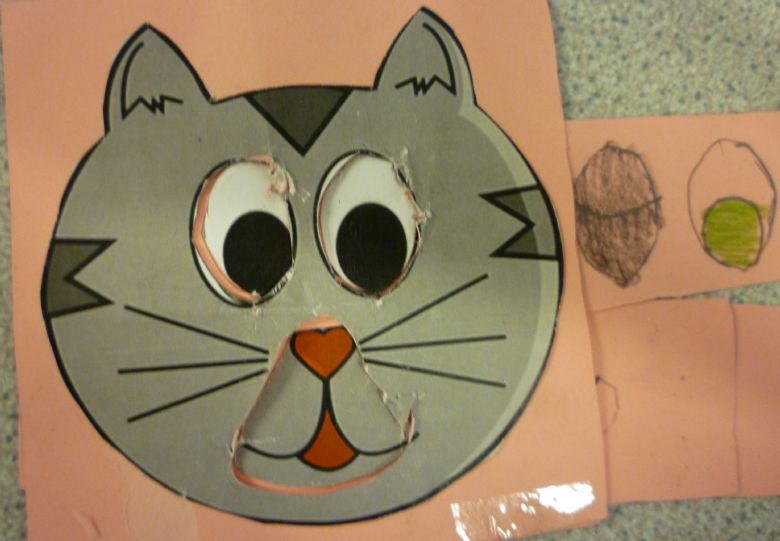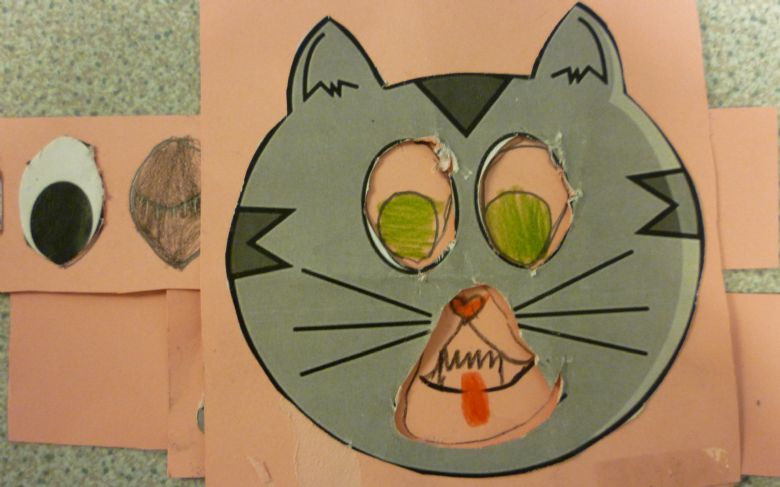 Here are two of our lift the flaps.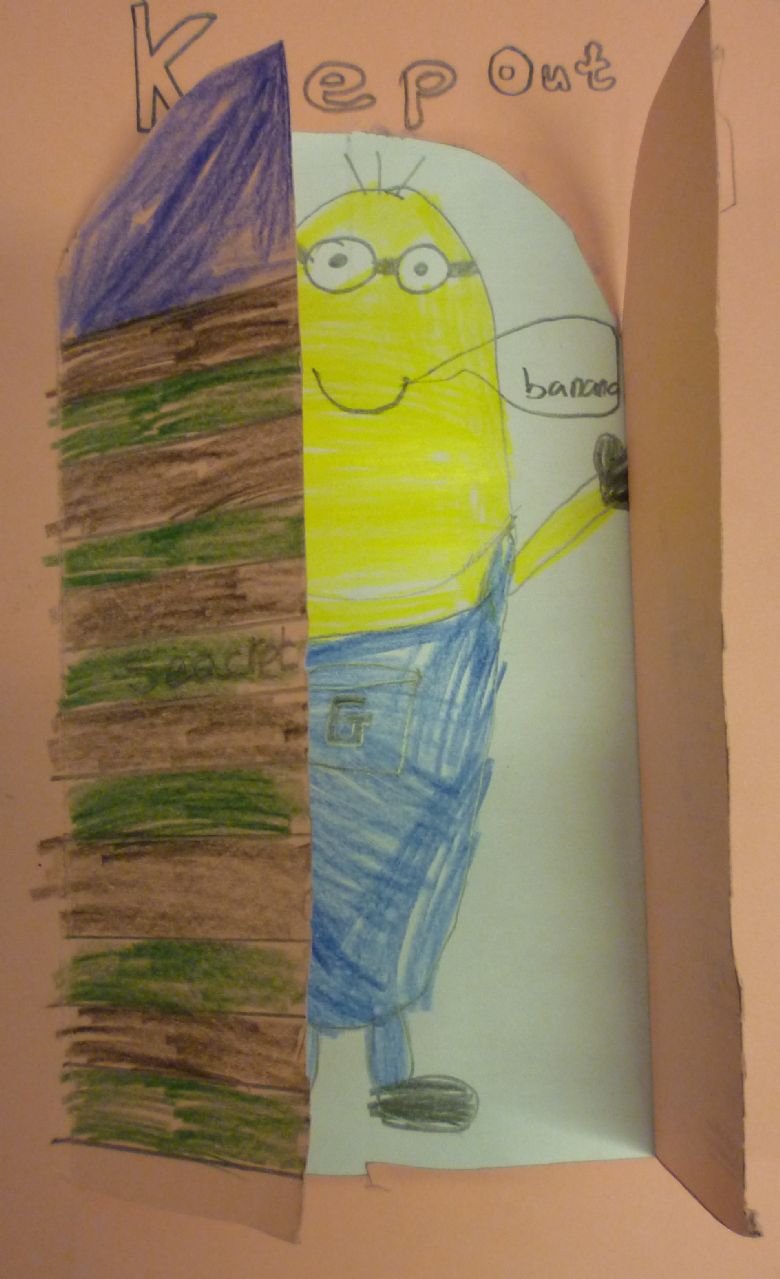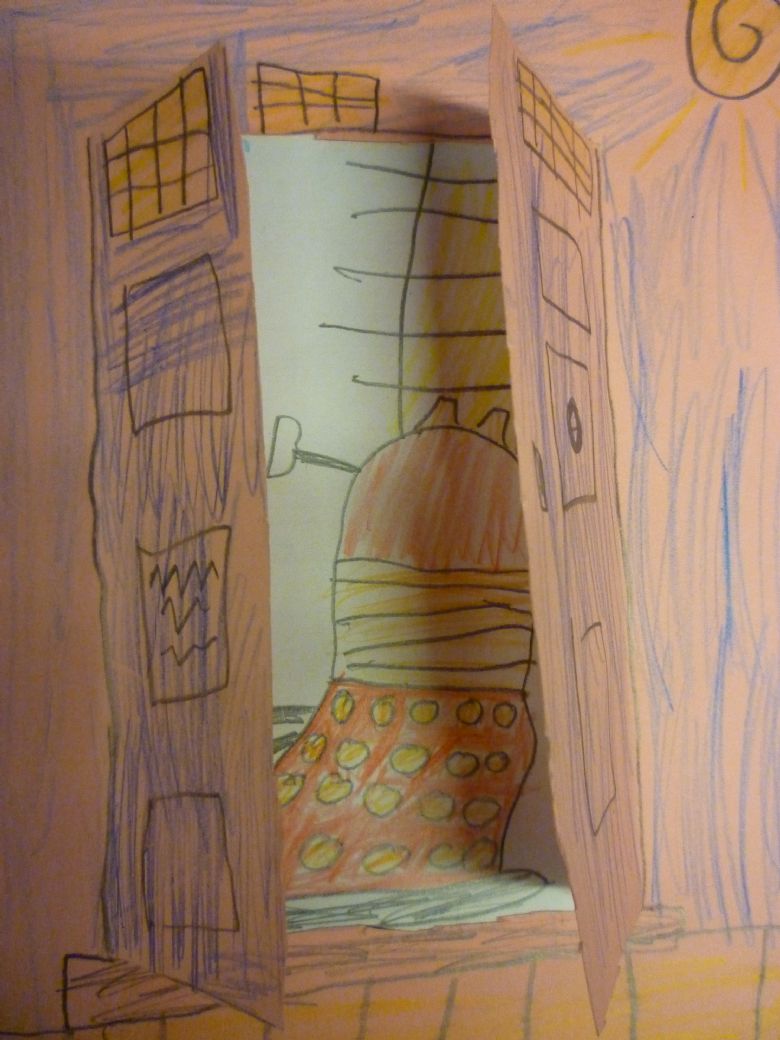 11th November - this week our web editors are Ethan and Anna Rose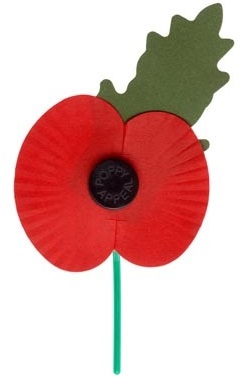 On Remembrance Day lots of people at school wore poppies and wrist bands to remember the men and women who fought in the war. In assembly we all had a 1 minute silence to remember the people who died.
In maths we have bean learning to divide and multiply numbers. The Year 4 children have been spotting patterns in multiples.
In literacy some of us have been learning about articles so now know when to put 'an' or 'a' before a noun.
We have also learnt in our Ancient Egypt topic about jobs that they did. We drew a pyramid showing Egyptian society. At the top of the pyramid was the pharaoh and at the bottom were the farmers and the slaves.
This term we are doing DT all about mechanisms in books. So far we have made pop-ups using the 'box fold' and the 'mouth fold'. We are looking forward to learning more!
In Science we have been measuring water temperature. So far we have tried to judge temperature with our hands and have learnt to use a thermometer accurately.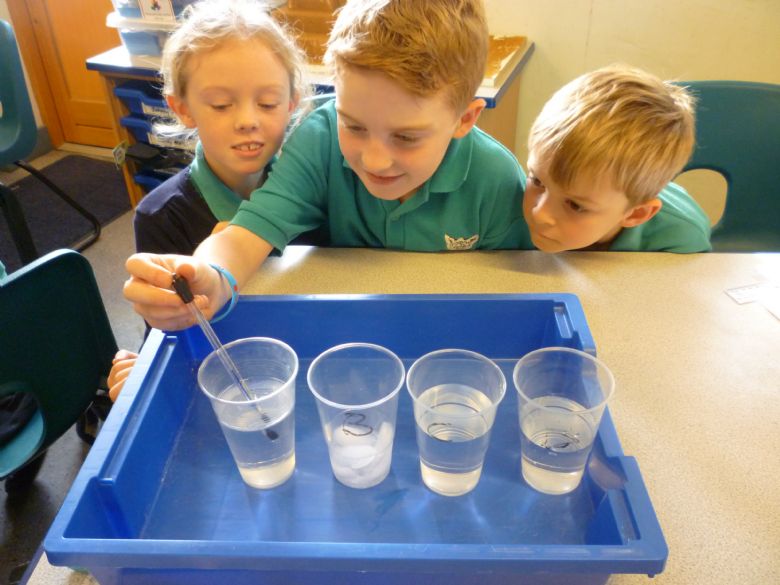 4th November - this week our web editors are Cecily and Keira
In our Ancient Egyptian tremendous topic work we have been learning about gory Egyptian Mummies. The most revolting bit was when the brain was pulled out through the nostrils with a hook! We had to write instructions on 'How to do mummification' with disgusting pictures! The pictures were sickening! We had to write about all the different stages which were quite nauseating.
In awesome Art we have been sewing scarab beetles! Before we sewed them we used batik then we painted them with fabric dye. We were allowed to use red, green. Yellow, blue and purple! We are now stitching them with wadding on the back and backstitch on the front. The sewing has been really fun because when we'd finished a part of the beetle it went really puffy.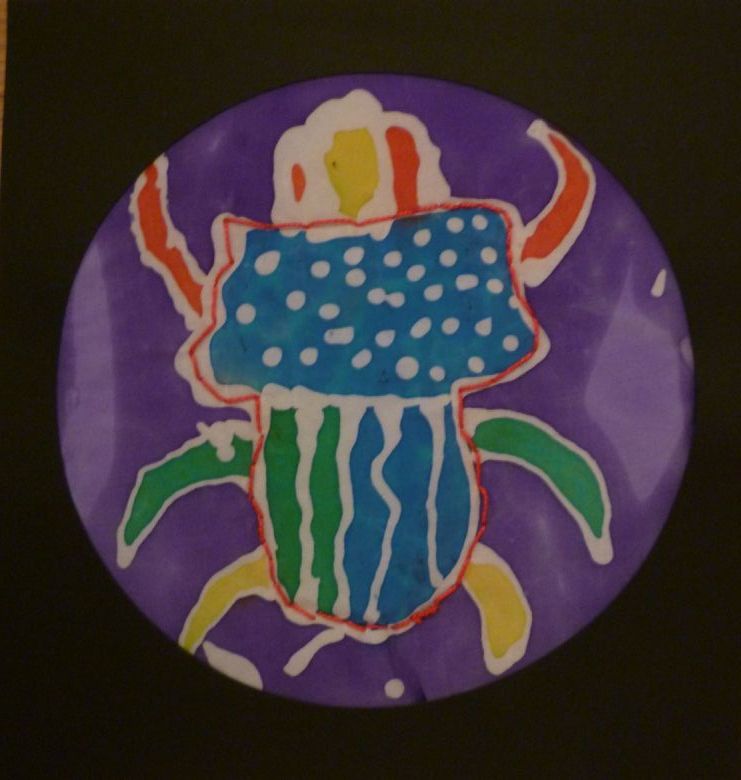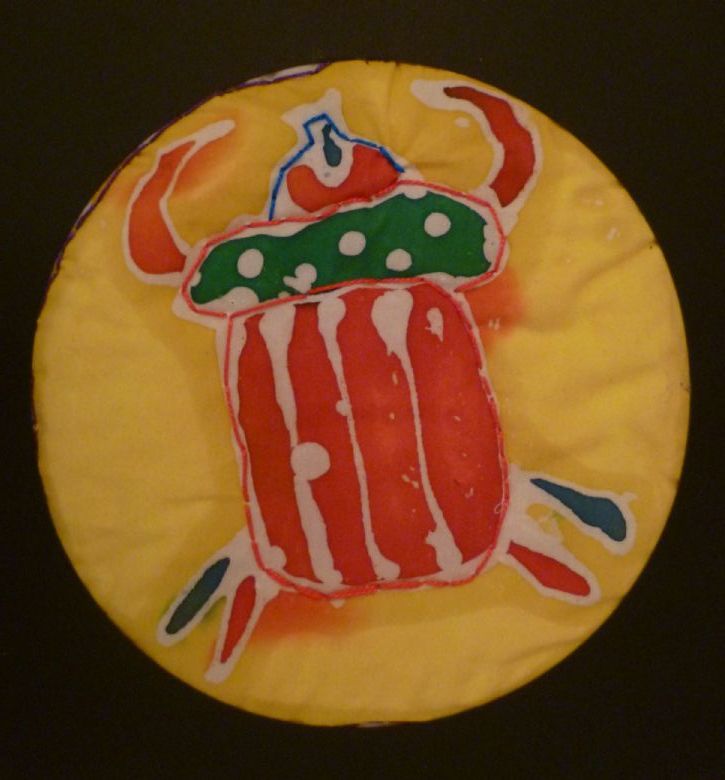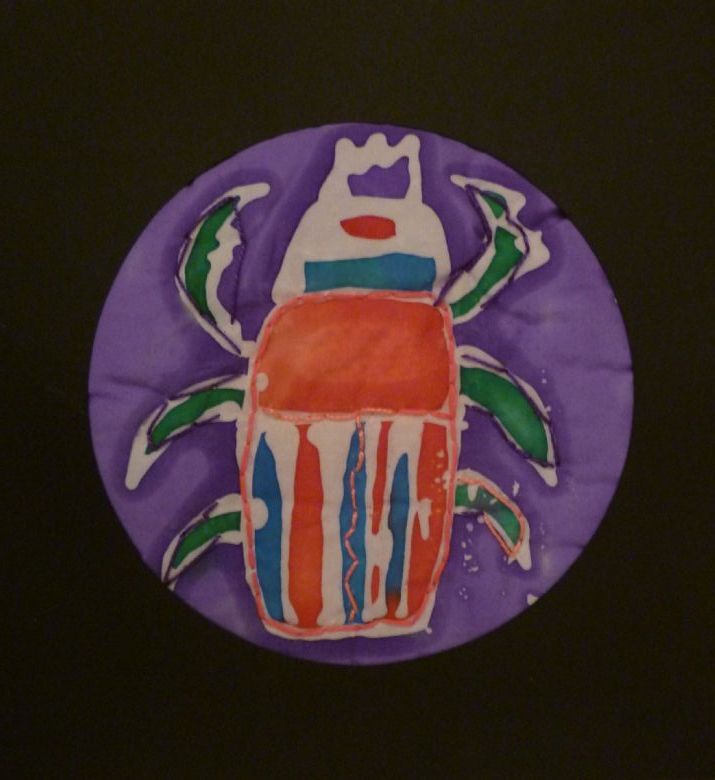 In magnificent Maths Challenge we have been doing adding and subtracting. In adding we have been finding pairs to equal a particular number.
In splendid Science we have been learning about temperature. We carried out a brilliant experiment where we put our hands into different cups of water to try and judge the temperature. We liked cup D because it was warm like being in the bath. Cup A was our favourite because it had ice in it. If we left them a long time they would all end up as room temperature. Most of us decided that using a thermometer would be more accurate, but some of us thought that using our hands was easier.
In phenomenal P.E we have been doing rugby skills. We have learnt how to hold the ball properly and how to pass it. We have also been practising not to run with the ball and how to pass it in netball.
21st October - this week our web editors are Flora and Sophie
This week we have been making Shabtis out of clay. A shabti is an Egyptian figure that was buried with a pharaoh, when the pharaoh died. A shabti was chosen to do a job for the pharaoh that he didn't like doing. We made our own shabtis and they look really good!! Some people in our class designed theirs to do homework, feed and clean out pets, etc. Shabtis can be made out of clay, wood, or stone, perhaps some were even made out of mud!? A shabti looks a bit like a Mummy, without the bandages. It has crossed over arms, wide shoulders, and a narrow body. A shabti has an Egyptian headdress, and wide eyes. The Egyptians always had wide eyes because they wore heavy make-up.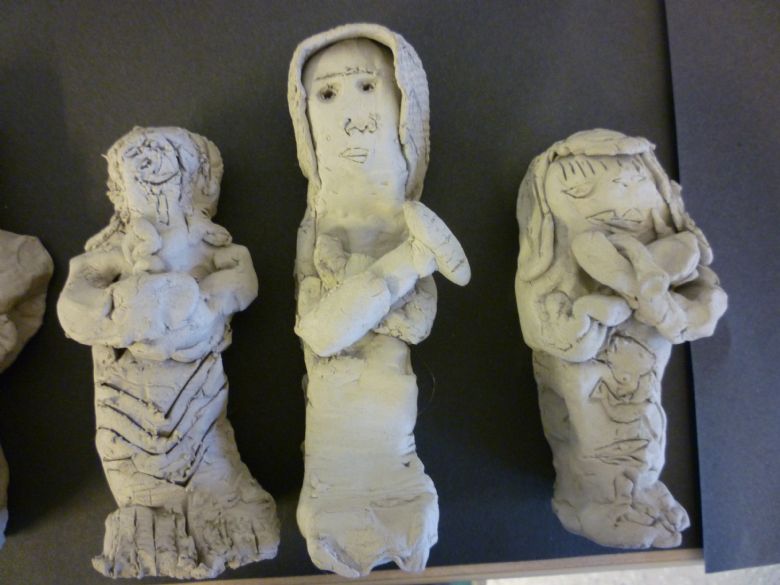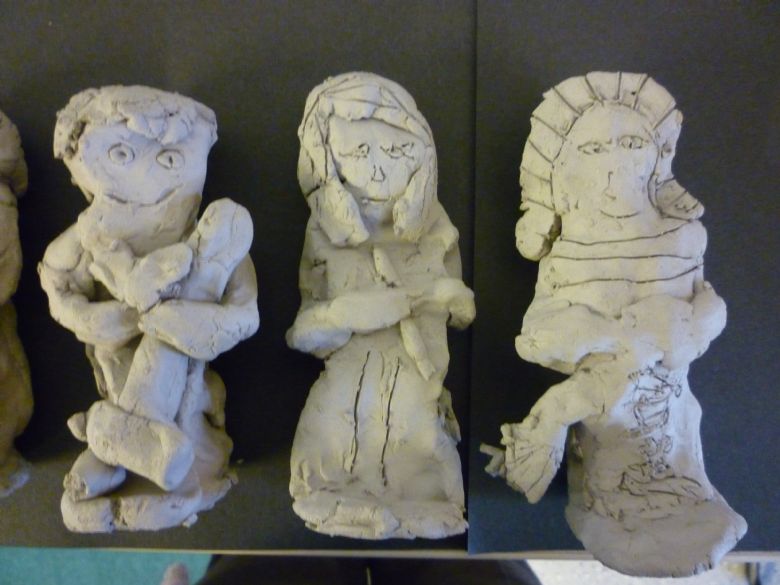 In science we have been finding out about invertebrates, food chains and habitats. The interesting thing about invertebrates is that 90% or over of all animals are invertebrates, not vertebrates, like us. Isn't that incredible?! It's almost like we are rare! (Of course, we're not)! We have also been researching endangered and extinct animals. It is really sad that the panda is endangered! We're all quite glad that the sabre tooth tiger is extinct, though. We would all be meat if it was here!! Polar bears are endangered, more than the pandas.
In art, we have been designing different scarab beetles. Scarab beetles were sacred to the Ancient Egyptians, but the surprising thing with these extraordinary beetles is that the Ancient Egyptians believed that they were like the sun god, Ra, because he travelled over the sky, like the scarab beetles travelled over land. These beetles actually use the Stars to navigate! We are making amazing quilted scarab beetles, by sewing around their bodies that we made with batik last week. We used back stitch, which there are two methods to. We used the stab method, where you sew a stitch, pull back up a stitch later, and place the stitch a stitch back. They are looking amazing! They have gone all puffy, like real quilts.
In maths, we have been very busy! We have been adding, and been making it extra hard by avoiding close tens. We have also been doing number pairs, by adding to close round numbers, (tens). We have been enjoying both of these subjects, as well as 'maths challenge', on a Wednesday. We have done adding single digit numbers to make numbers over ten and fewer than twenty. In number pairs, we have been working on differences and numbers over twenty to make a hundred, or subtracting from a hundred to make numbers, under twenty or over twenty.
In PE-we have been focusing on hockey! It is extremely exciting, and we do tournaments, games, hockey practice, even games without the stick and ball, like sticky witches. We have learnt how to hold the stick, how to not hurt your back when you're looking at the ball, and even do proper block tackling!! You can hold the stick like you're sitting on the toilet! (That is very funny because the position of keeping your back straight is called toilet position).
14th October - this week our web editors are Tom and Jamie
On Tuesday year 4 went to Melbourn Village College for a taster day .While we were there we did Dance, English, Maths, French, and Art with the secondary school teachers.
In Dance we did a dance of the first letter of the first letter of our names in groups. We had to take off our shoes and socks because shoes mark the floor and socks are slippery. It was fun.
In Art we made water-lily candle-holders. We drew veins on the petals. Then we cut out a smaller flower with a hole in the middle and drew the veins on that. Then we put the smaller flower on the bigger flower and used the spare circle as a centre. The spare circle could come out to put a candle in and when there was no candle the spare circle went in to make a whole flower.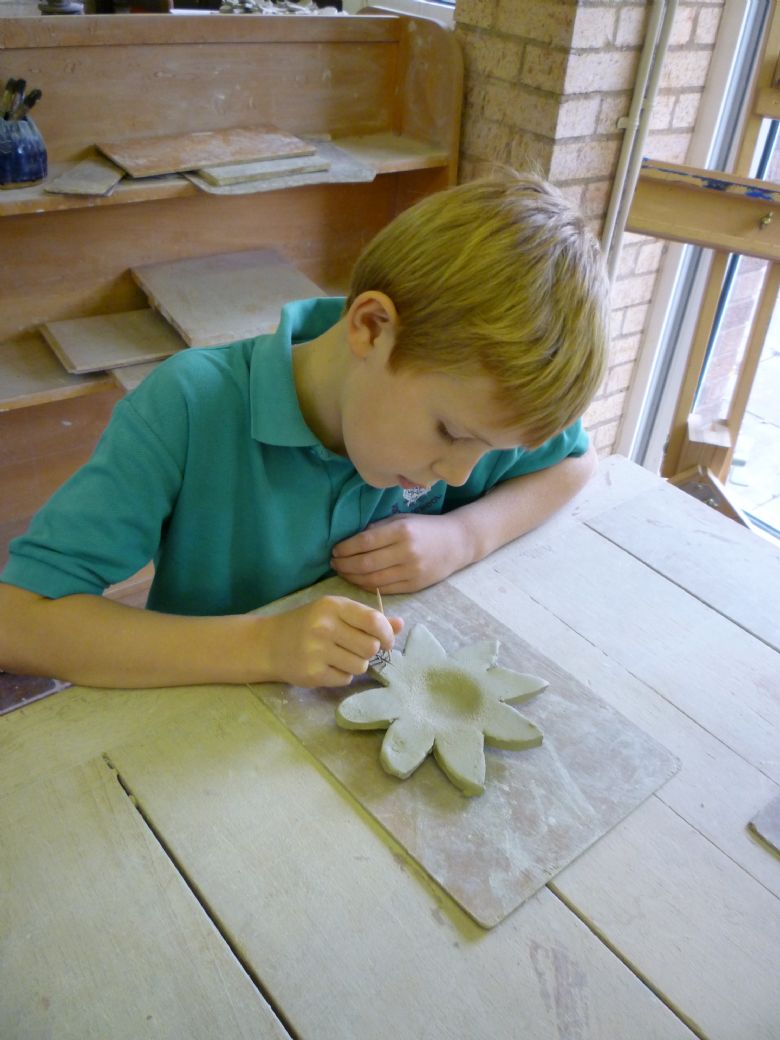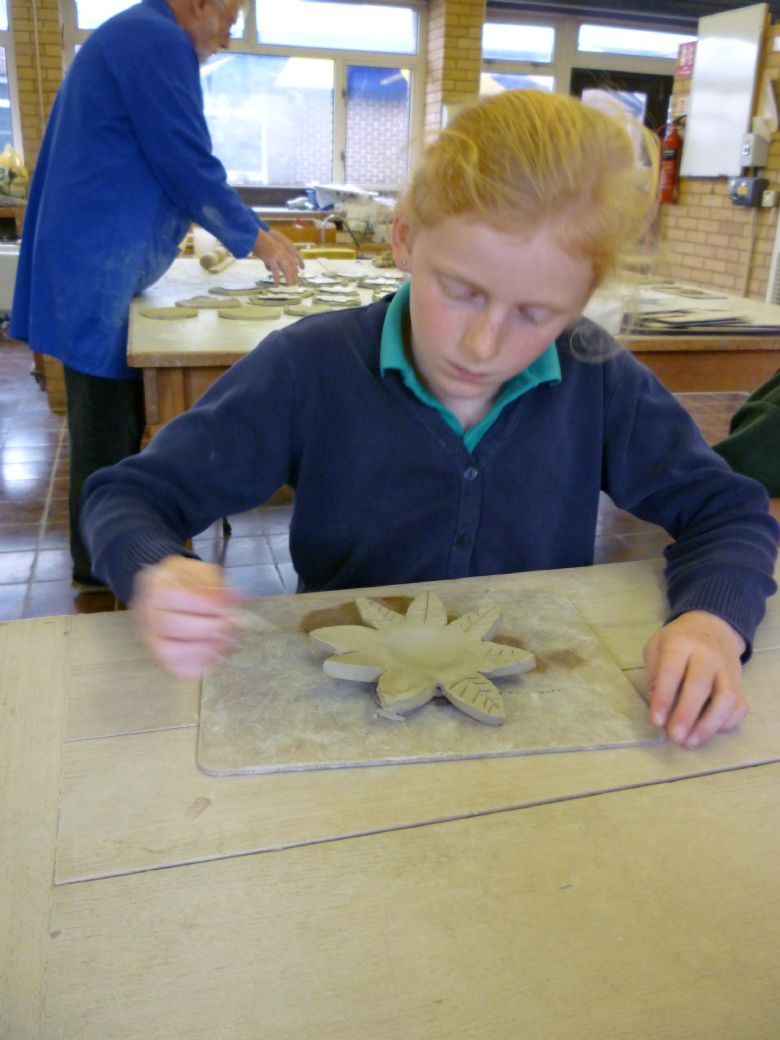 In French we sang a song about the days of the week. We had already sung it last year so we knew it well. We read a funny French book with lots of different characters.
In English we looked at a poem by William Blake. It was about being cross and it was called the Poison Tree. We drew a meme (a picture with a message) of the poem.
In Maths we drew mystic roses. We started with a circle with dots round the edge and we linked each dot to all the other dots. Tom drew a 24 dot rose and it had 276 chords across the circle!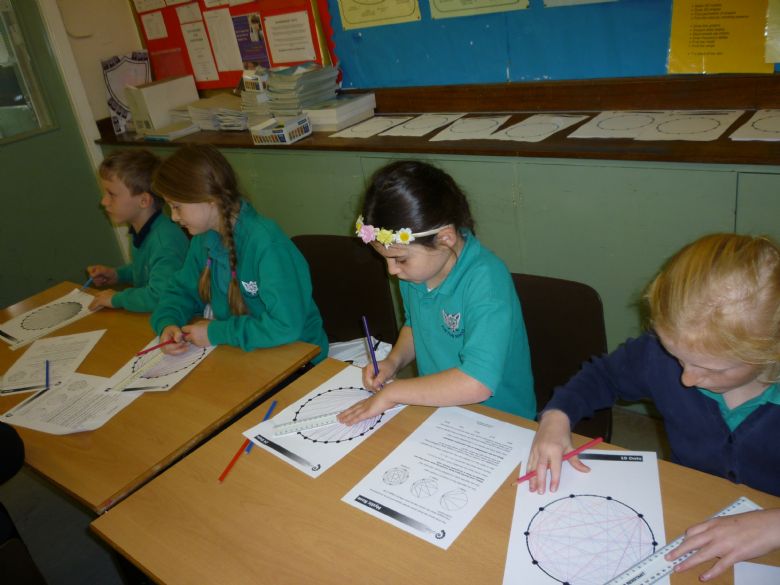 When we got back we showed year 3s what we had done. We're sure they will look forward to going next year.
5th October - this week our web editors are Isabel and Grace
Last week in buddy groups we made mini scarecrows for the village scarecrow festival that was held around the village and then in the church. There was a mini scarecrow competition; we entered ours in the kids section. We are bringing our mini scarecrow back to school for the Harvest Festival on Thursday. For our Harvest Festival we are gathering food for Jimmy's night shelter. Every night Jimmy's night shelter takes in at least 20 homeless people and 2 dogs.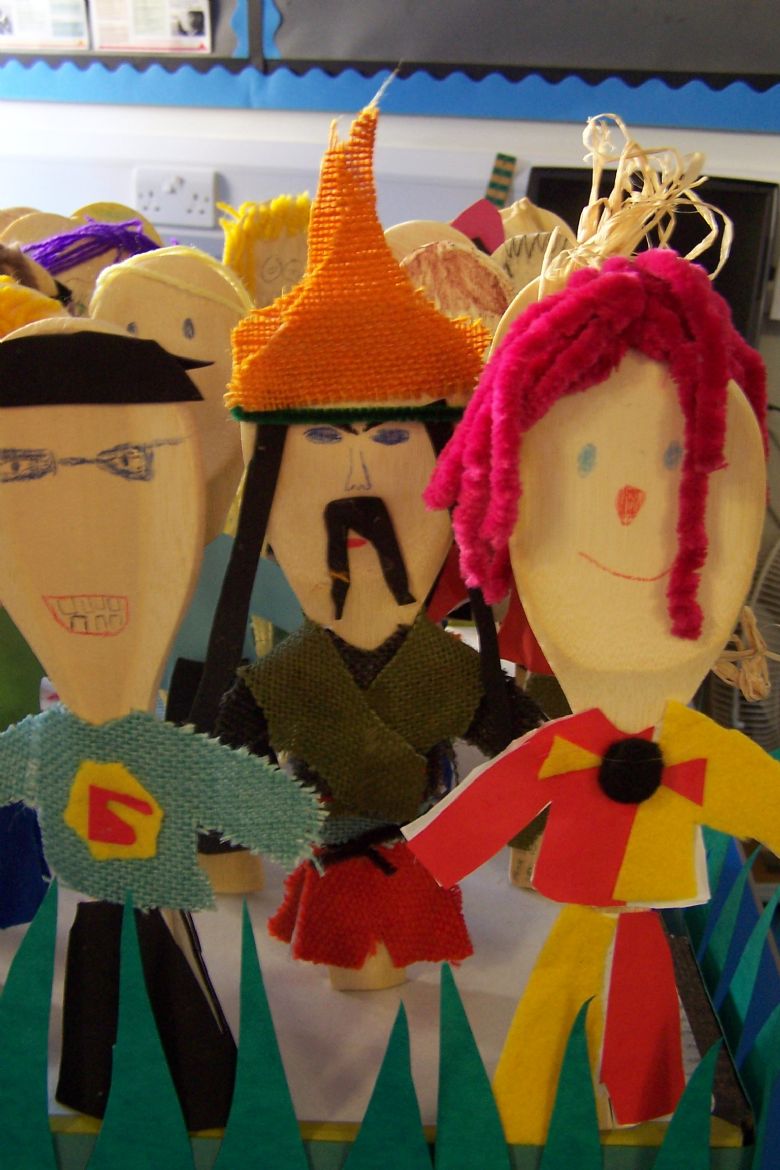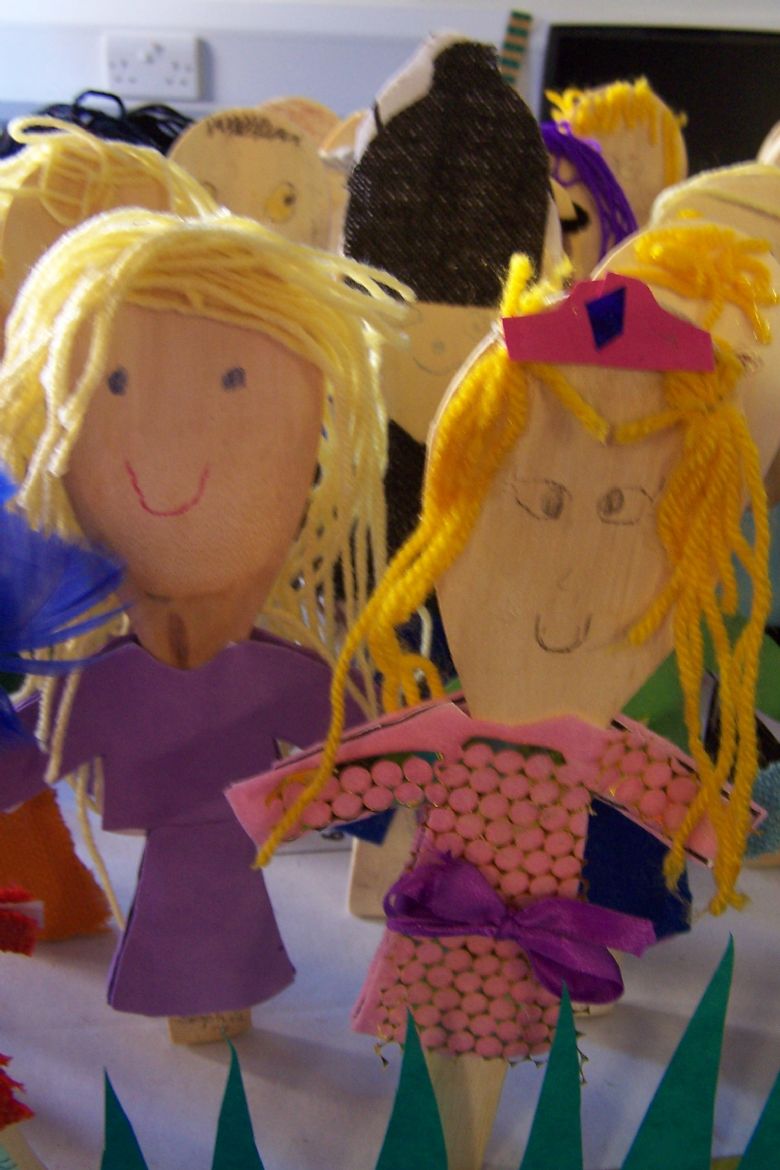 This term we have been learning about Ancient Egypt. So far we have learnt what Egypt looks like today and what it was like thousands of years ago. We've also found out about scarab beetles, farming and hieroglyphs.
In art we are making batik scarab beetles. We got a piece of fabric and we used a tjanting (a special batik tool) to draw a scarab beetle in hot wax. We then used brusho to paint them. They look amazing!
In maths we have been doing odd and evens and spotting patterns. In literacy we are writing Ancient Egyptian story openings and next week we are going to plan and write our stories and we are really excited as it has been a lot of fun.
During Science lessons we have been finding about about habitats, invertebrates and food chains.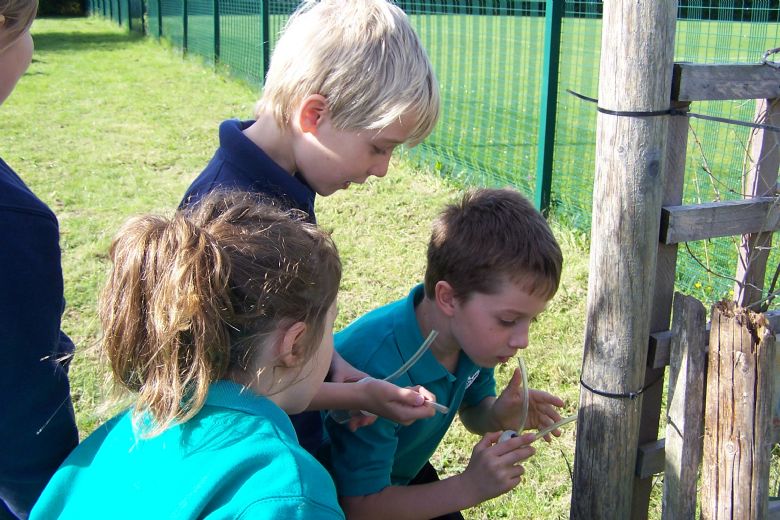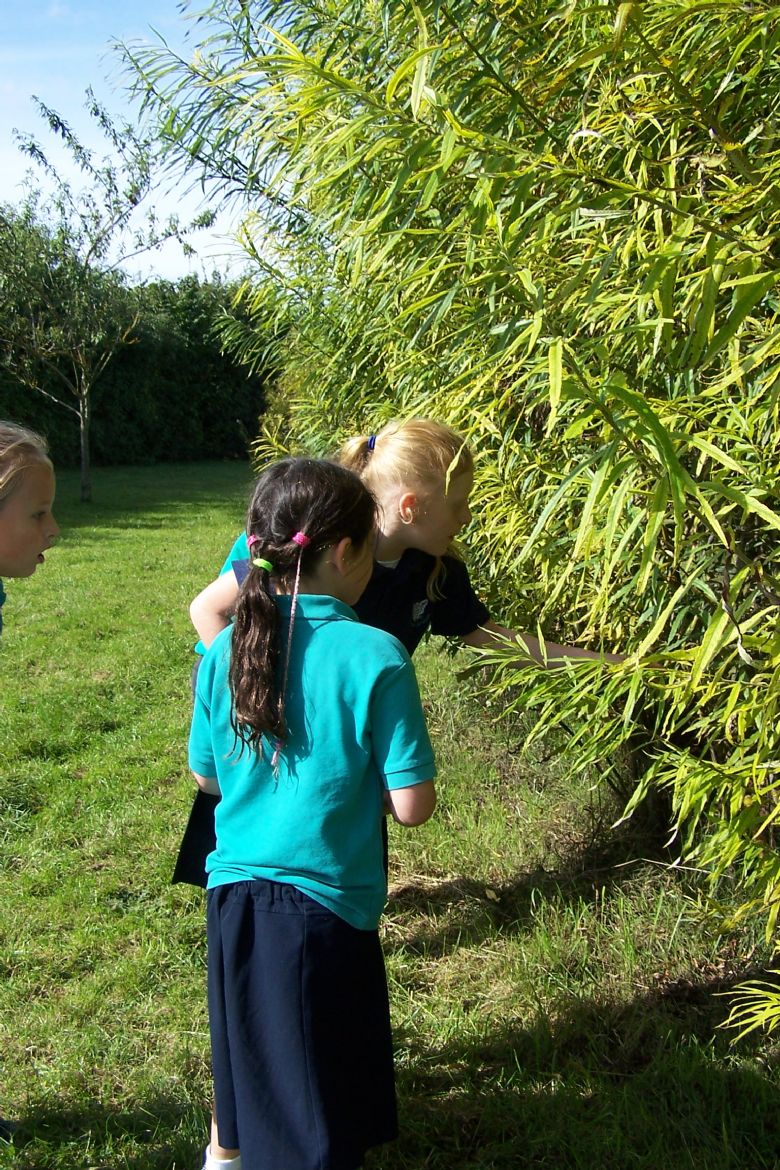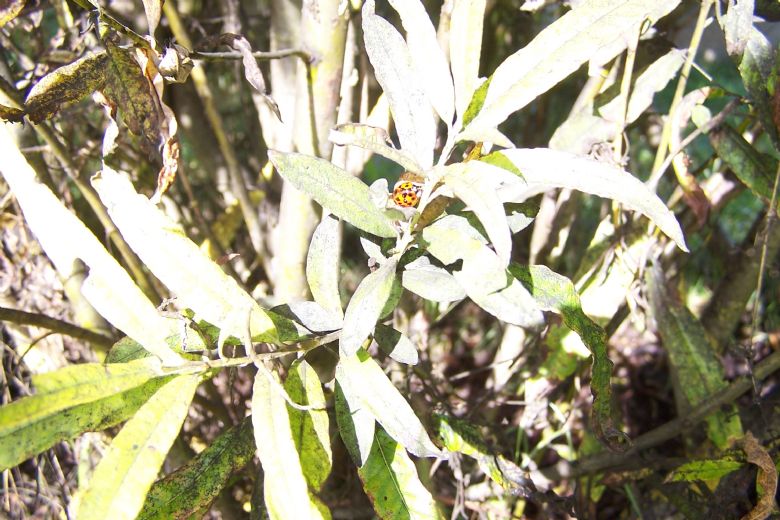 In P.E we are doing rugby and for 2 weeks now we have been doing P.E with class 4. We are split into groups and are favourite game is when someone has the ball and you have to chase them, if you get tapped on the back 10 times you have to swap over. You only have 30 seconds so you have to try not to get tapped 10 times!
21st September - this week our week editors are Alessa and Ollie
At the beginning of term we started learning about Ancient Egypt. Last week we made a living map, we had a tray of sand we took it in turns smoothing the sand and making the Nile and the Mediterranean Sea. Then we put a layer of compost on the edge of the Nile and the sea, and then we put cress and grass seeds on the compost. After that we put more compost on then finally we poured water down the Nile and sea. After a few days the seeds started to grow. We made these maps to show the flooding area of the Nile and desert.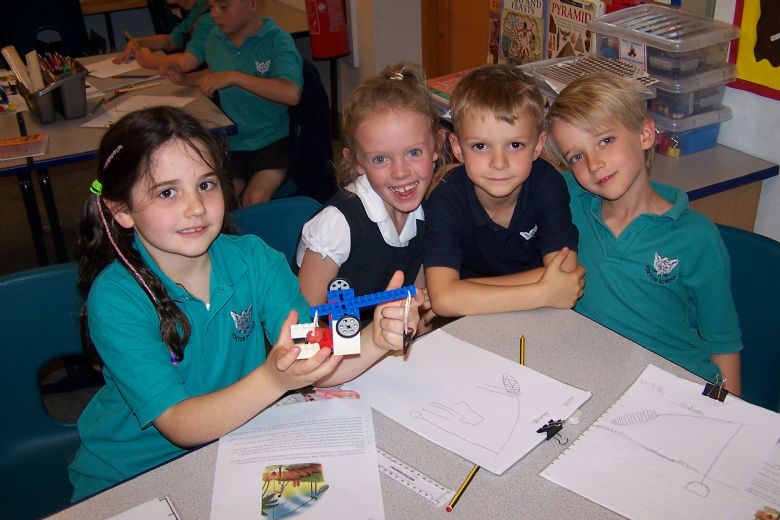 This week we learnt about something called a shaduf. The Ancient Egyptians designed them to help lift water from the Nile. We made a shaduf out of Lego in groups of four. We used plasticine for our weight and a pen lid as our bucket, we put plasticine at the bottom of the lid so the water wouldn't come out of the bottom otherwise it would not be any use.
On Wednesdays in Maths we now do problem solving, it is one our favourite lessons!