December
Thank you for your support with our Nativity play Born in a Barn. The children all did really well! We will put Mrs Vaughan's lovely photos in each child's Year Book but for now here are just a couple:
November
For our Storytelling Topic this half term, we have thoroughly enjoyed reading, singing, and telling the story of The Gingerbread Man. We made puppets and masks which we then used to practise telling the story, both in the classroom and in the Outside Area. When it became time to make our own stories, the children worked in groups to make a plan their own versions, choosing traditional phrases such as "once upon a time" and "that was the end of the Gingerbread Man" to begin and end their story. Finally, each child made their own mask. After lots of practice, each group told their version of The Gingerbread Man to the rest of the class. We were also able to present this work in Assembly, where we showed videos clips of the four final stories to the rest of the school. Below are pictures of the children in their story telling groups. This work has been very memorable for the children and lots of them have chosen their mask to go into their Year Book.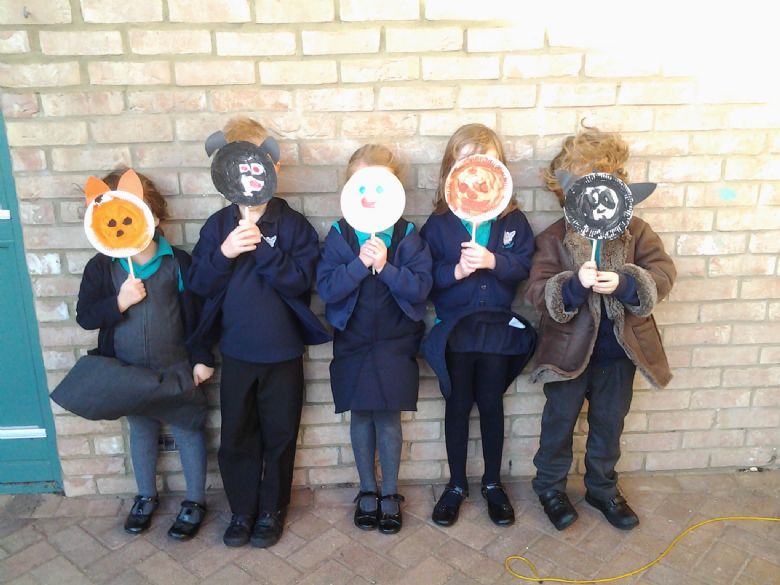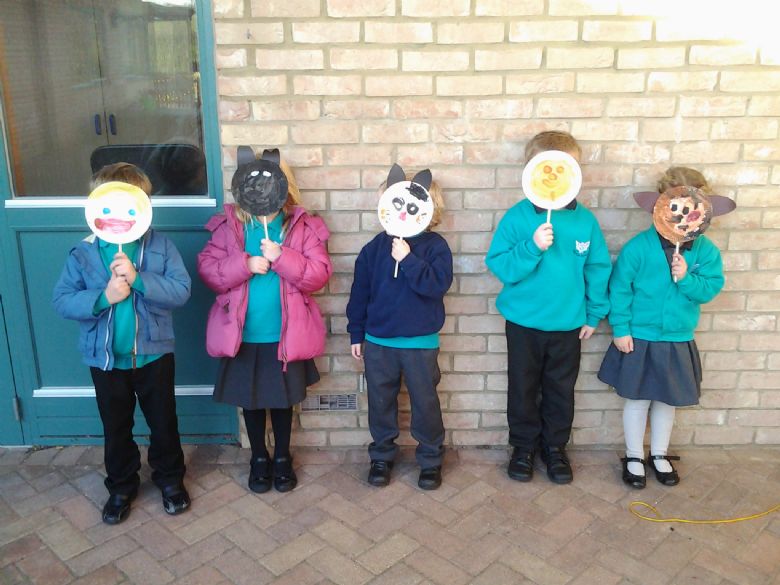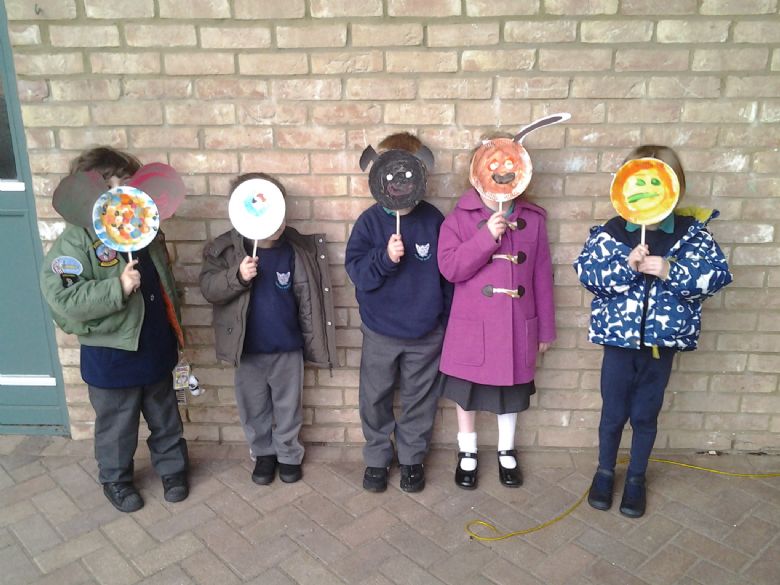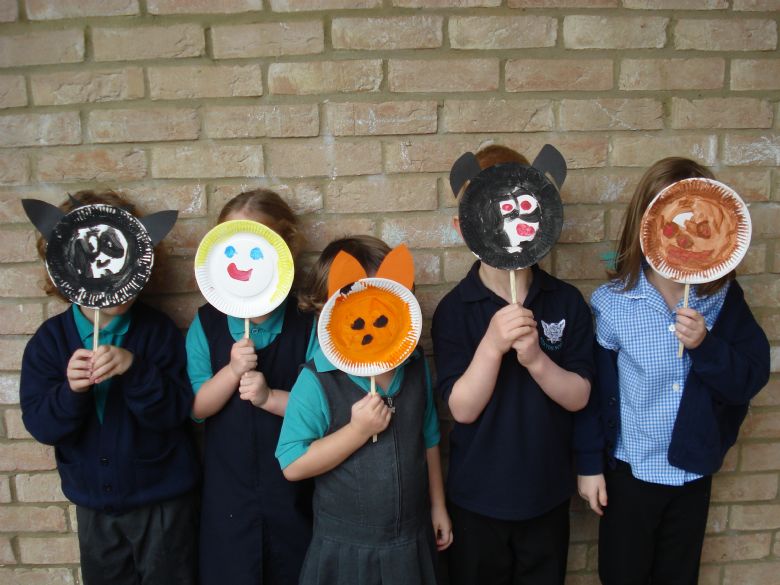 September
As some of you will have heard, we have been practising forming anti-clockwise circles in preparation for writing curly letters such as a, o, c, d and g.
The children's drawings reminded us of Kandinsky's painting entitled "Squares with Concentric Circles", so we had a go at painting our own Kandinsky circles. We have shown our work to the rest of the school in Assembly and there is now a display of our painted circles outside Class 1, so do come and have a look!
Here we are, hard at work!