November and December
This half term we have been having fun studying toys. Inspired by the story Dogger by Shirley Hughes we have been reading, writing and illustrating stories about lost toys, both on paper and on the computers. As well as using lots of adjectives to describe the toys and the emotions of the characters in the stories, the children have been particularly focusing on their sentence punctuation skills.
In Science the children have investigated the forces that allow toys to move in different ways: by pulling and pushing, with hinges and wheels and wind-up mechanisms, with the pull of gravity and the pull and surprising push of magnets. In DT they have also been creating movement and changing the shape of paper - to create their own toys with paper springs and windmills.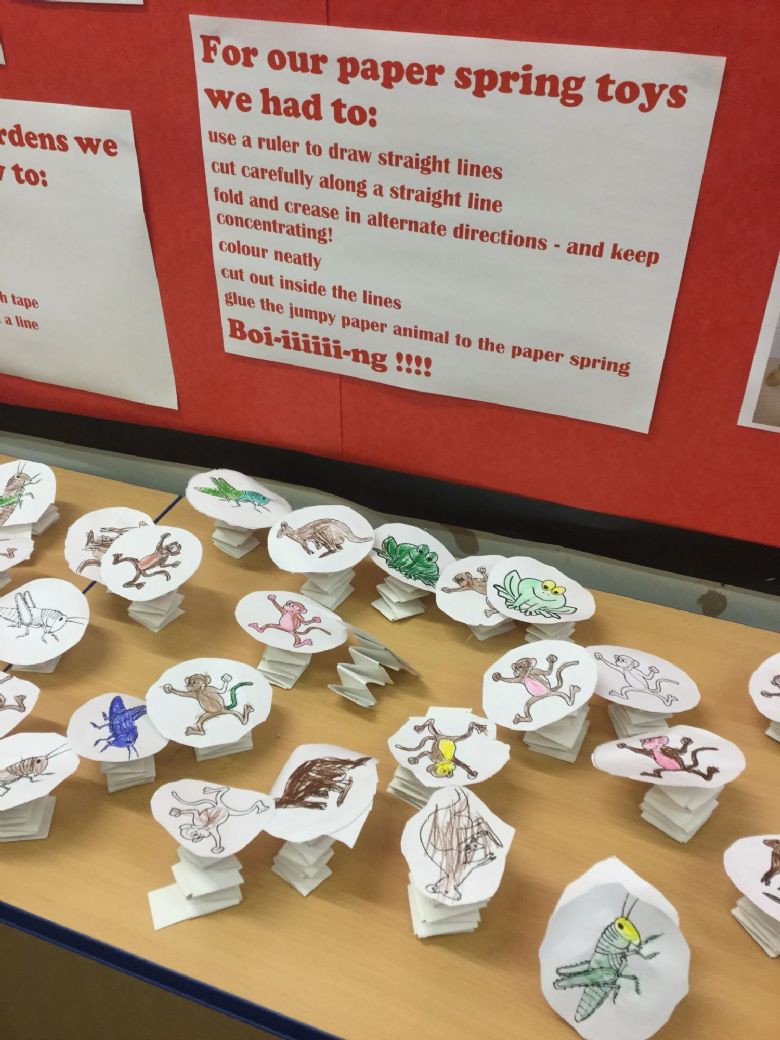 In History the children have explored toys from the past, developing their observational skills and listening carefully to the stories and explanations about toys from over a hundred years ago, from 75 years ago and from 45 years ago. They have noticed and compared the kinds of toys children had at different times, what materials they were made of, where they came from and how much or how little they were played with. In response, they have written careful explanations of their understanding (particularly trying to use those useful conjunctions: and, but, so, because).
In Mathematics this half of term, the children have worked hard to develop their calculation skills in adding and subtracting, extending and using their understanding of place value and their knowledge of useful number facts like number bonds for numbers up to 20, as well as doubles and halves. They have enjoyed exploring different resources to help their thinking: including beadstrings and rods and beads, numicon, place value counters and coins.
As the term rolled on, we also started thinking about Birthdays and Christmas. Our soft toy Flour Bear celebrated his 10th birthday on Children in Need day and many of the same birthday celebrations became evident in our various preparations for the celebration of Jesus's birthday on Christmas Day: decorations, cards, presents, celebration food, candles, music and games.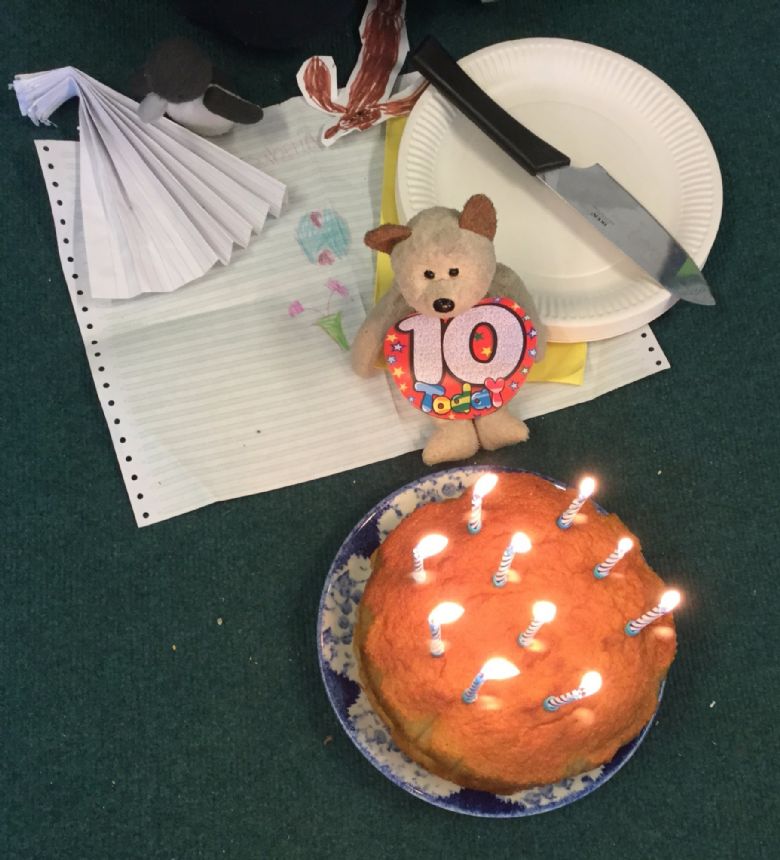 Through our play this year The Nativity and our carefully ordered Advent calendar pictures, the children have gained a better understanding of the Christmas story. With enthusiastic rehearsal they also improved their singing, dancing and performance skills and overcame their stage nerves. After so much hard work, it was lovely that so many families were able to come and join the audiences!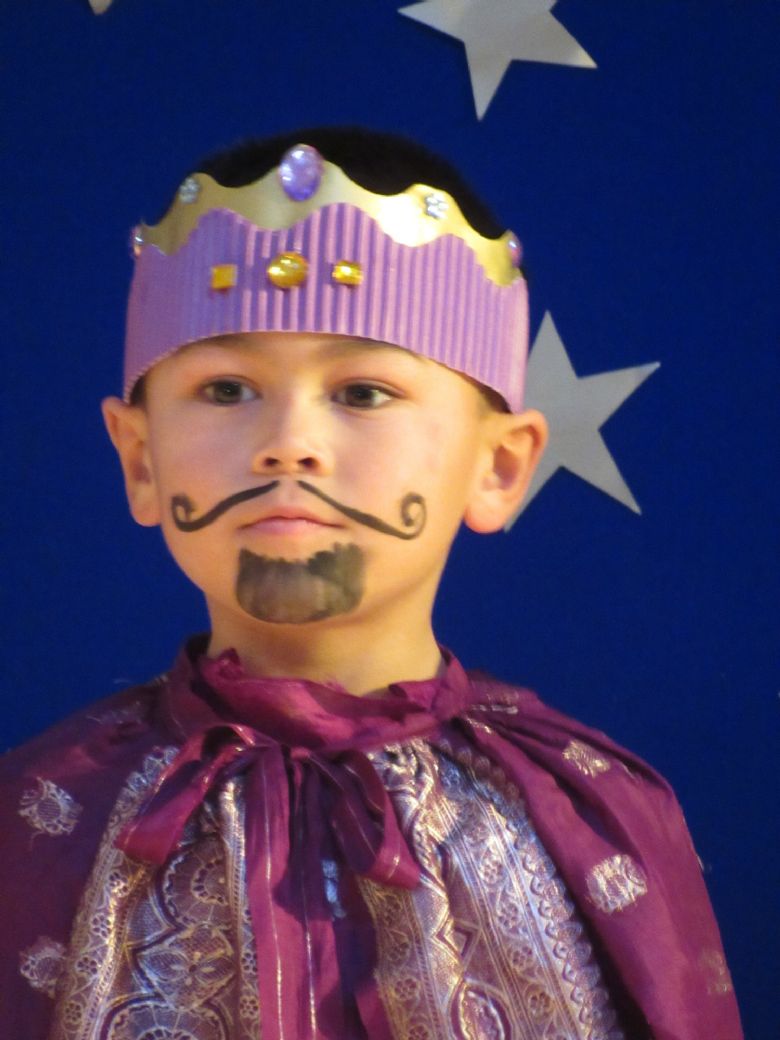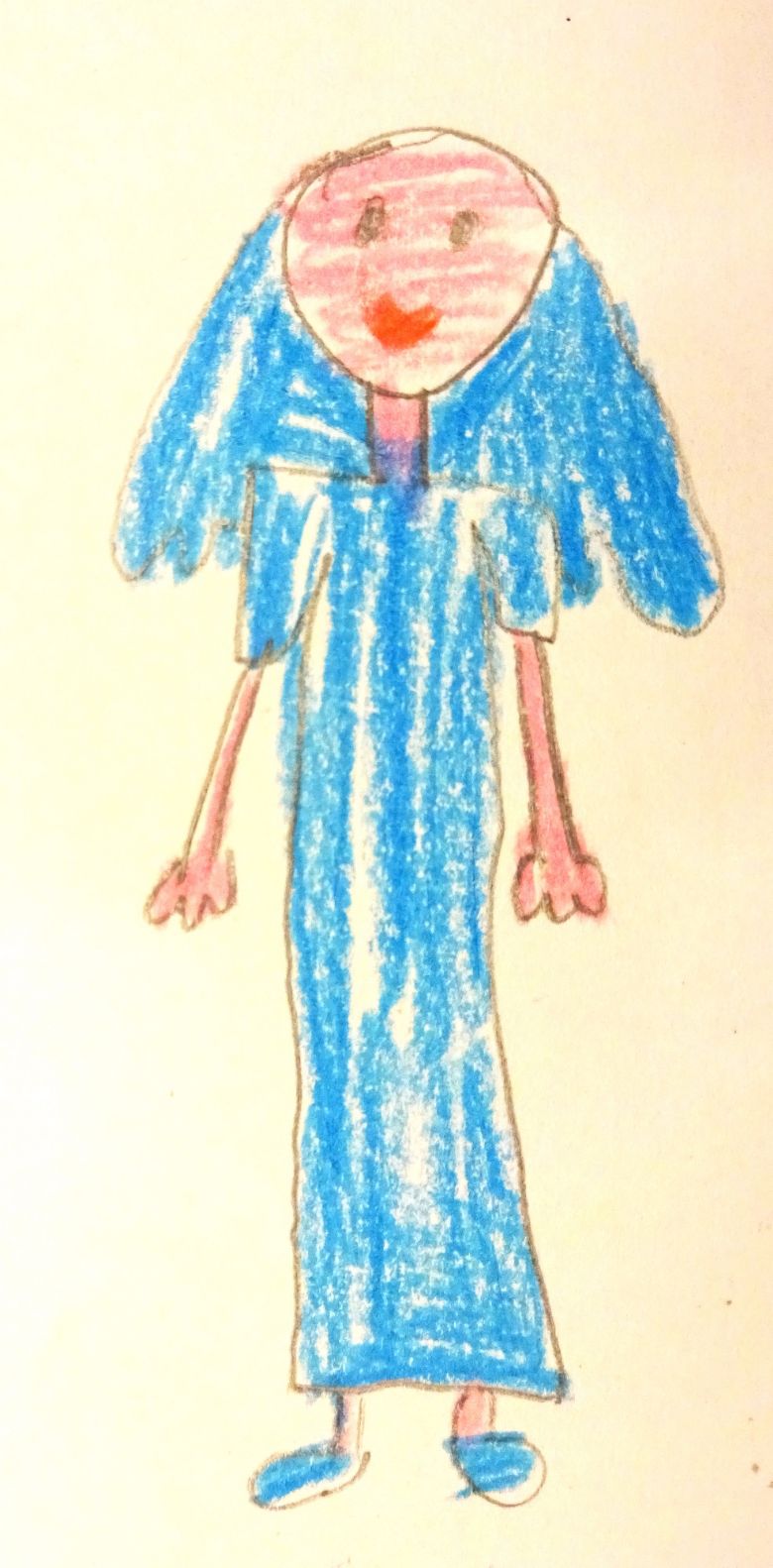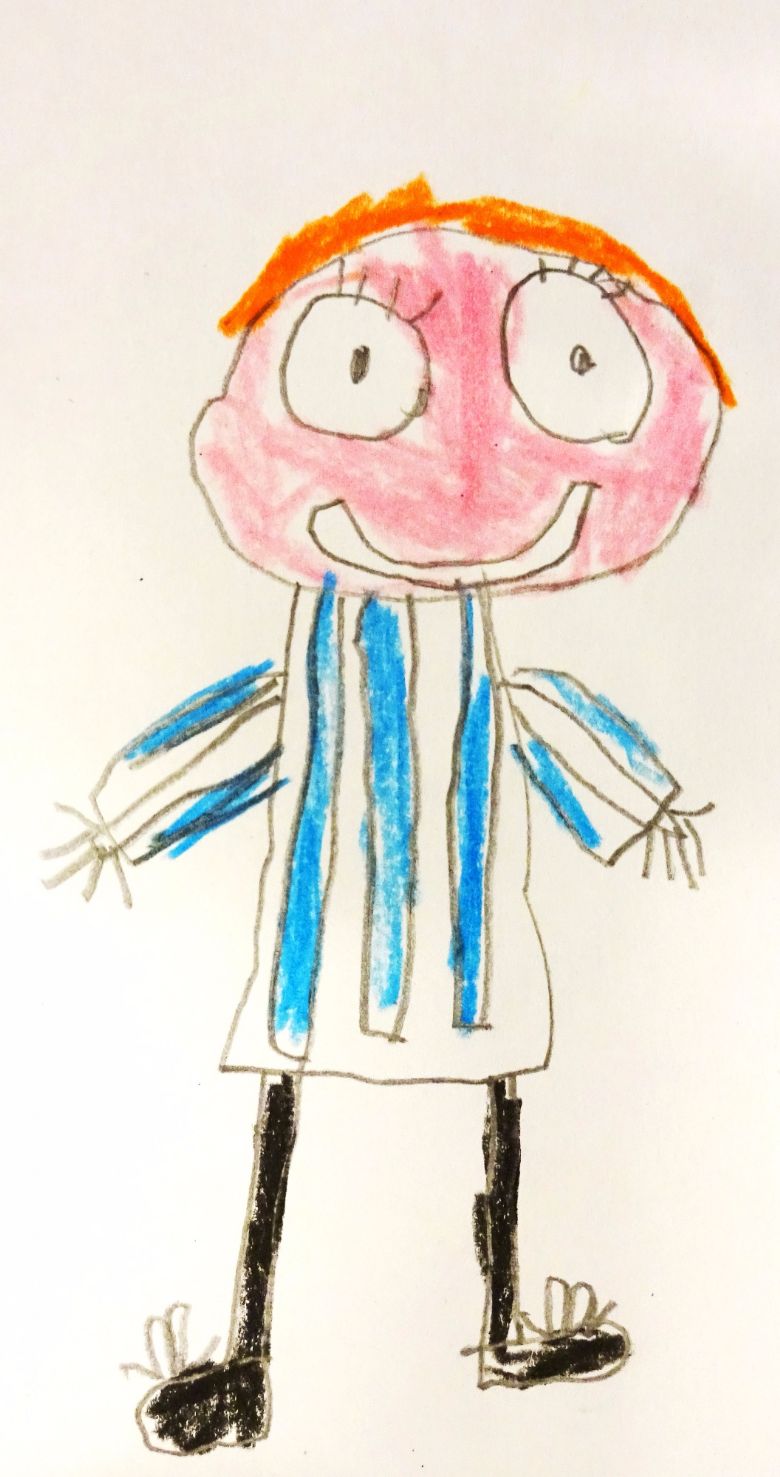 October
We have been learning about farming and the Autumn season - and fittingly the Harvest celebrations that are traditionally held at this time of year. We had a happy day at Wimpole Home Farm, studying the wonderful farm animals there: how and where and why they are kept. The children each chose an animal to draw and write about and they have been creating Powerpoint slides to present their ideas.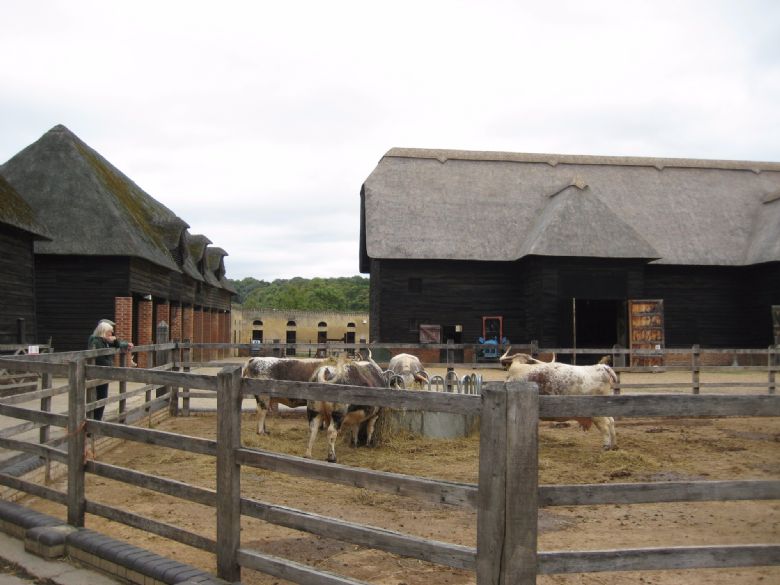 We also had a classroom session learning about the history of farming wheat. The children were shown farm implements for sowing, tending, cutting, threshing and grinding wheat and they all had a go at turning the stone quern to make flour.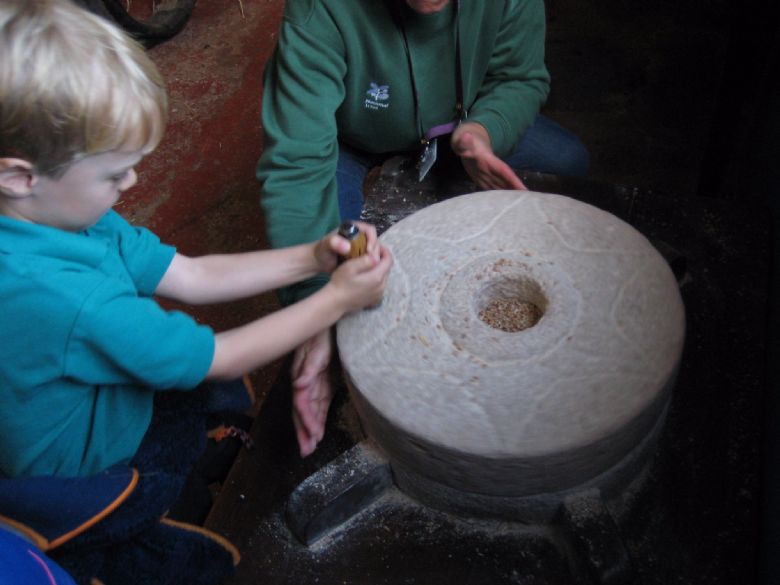 Back in class, the children enjoyed making their own bread: little harvest mice and plaited loaves to share.
As well as helping with our school Harvest Assembly and performing our Harvest poem, we have studied the Jewish harvest festival of Sukkot and shared a range of learning activities with children in Class 3. This time of year is when Jewish families remember how God looked after the Jews in the desert. Children decorated our temporary outdoor shelters "Sukkot", drew pictures of families in their Sukkah, learnt about Jewish Lulav bundles and learnt to write their names in Hebrew. The two classes performed a traditional Jewish dance together and shared Class 2's apple cakes.
September
Class 2 children have started the term with great enthusiasm. They really enjoyed our week leading up to Roald Dahl's 100th birthday. In Class 2 we read, retold, recited, drew, wrote and typed about The Giraffe and the Pelly and Me. We had a wonderful dressing up day, sharing Roald Dahl inspired activities all around school.
In Science, we have started studying our amazing bodies and have been learning about our skeletons.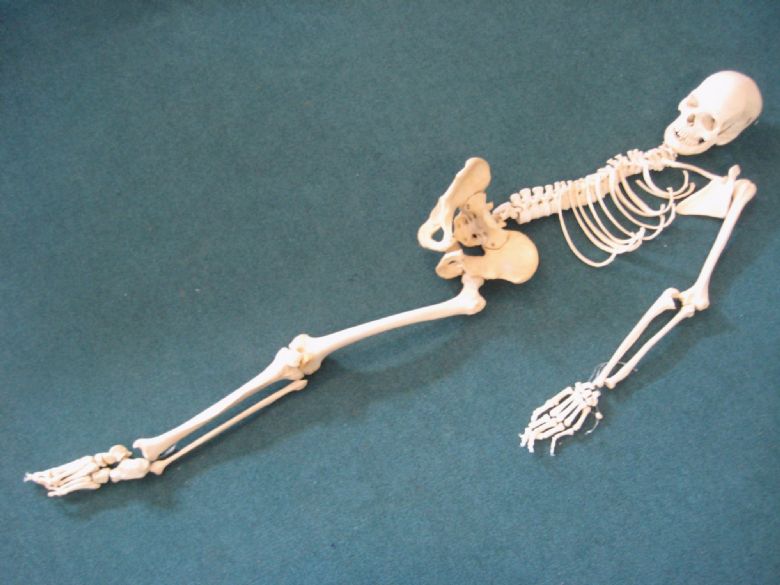 Meet Skelly! He has taught us so much about our bones: what they look like, how they feel, how strong they are, how they fit together, how important they are to us in helping us move and in protecting our organs.
If you didn't have a skelly, you'd be a bag of jelly!
Harley says: Your skull protects your brain like armour.
Libby says: Your heart beats under your ribs.
We've made a great display with our Skelly pictures. Each one has the same bones, but each one is slightly different and is moving in slightly different ways - just like us!