November and December 2016 by Tom Hammond
In English we have been reading Danny Champion of the World by Roald Dahl. We have nearly finished it, and it is very interesting. We have also learnt to use better words in our writing. We have also learnt to identify key details in a paragraph.

In maths we have been learning about multiplication. First we learnt the grid method, and then we learnt the column method. Some people are still working on the column method. After that, we learnt about multiplying whole numbers and decimals by 10, 100, and 1000, and dividing by 10, 100, and 1000. We learnt not to just add or cut off a zero!

In music the whole class made a space composition. The music slowly went round a semicircle which we were sitting in. It went from a blast off part to a splashdown part. Then there was a death of a star part, which everyone joined in at the end.

In art, we have been drawing charcoal people. They have all been practices, because the finished pieces will be drawn straight onto a display board. While we are waiting to draw onto the board, we are sewing bits of felt and buttons together to make bunting. Some of our designs are very complicated!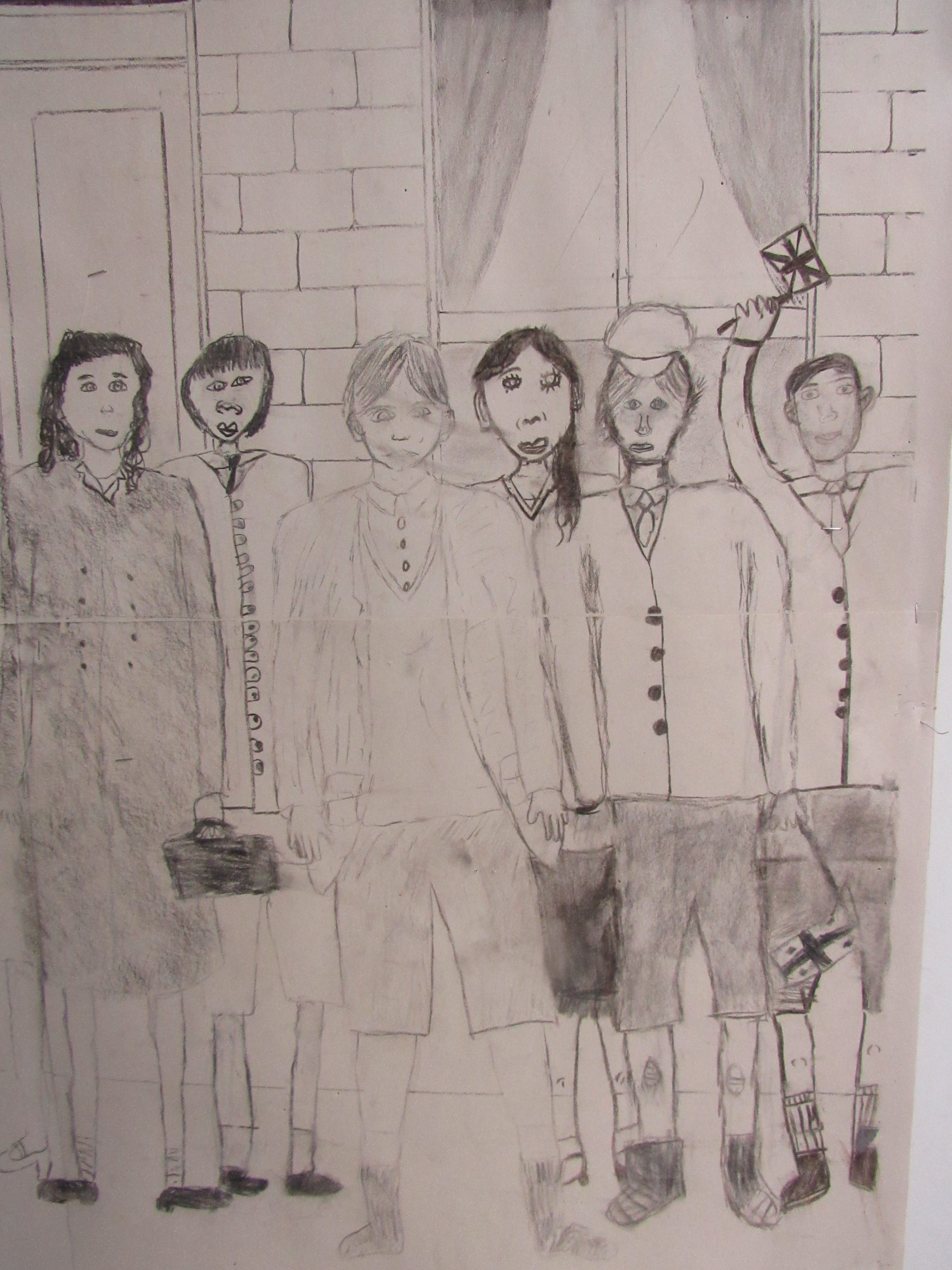 In Spanish, we have learnt about numbers 1-39, the days of the week, the months, and the seasons. We are now learning about birthdays. In P.S.H.E., we have been learning about parent governors and parish councils.

In P.E., we have finished learning about tag rugby. Now we are learning how to be young play leaders. We have learnt how to prepare everything, and we have taught each other in groups how to play different games. We are going to try to teach Receptions and Year 3s some games soon!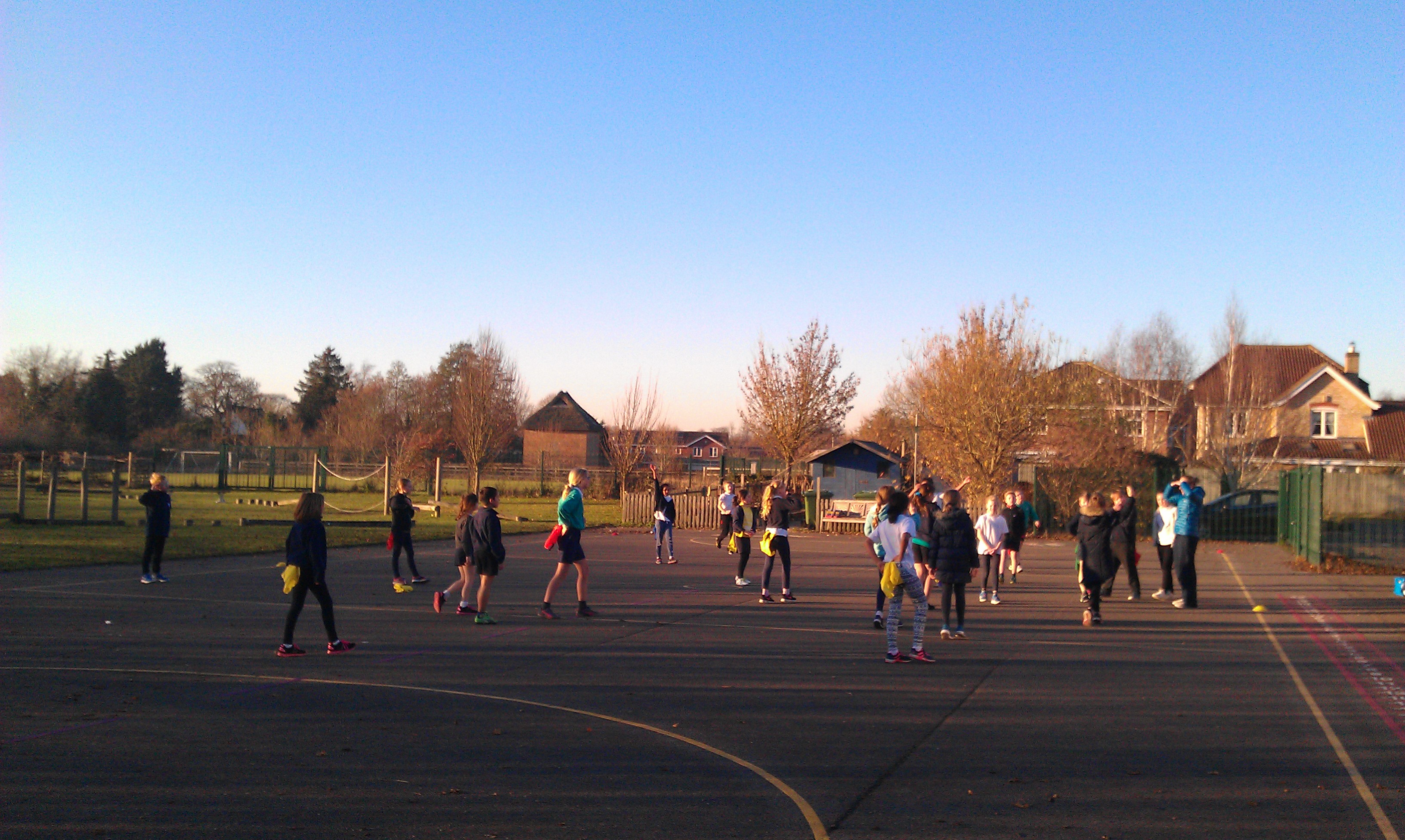 September and October 2016 by Cecily Mellor

In Class 4 this term we have been reading Danny, the Champion of the World which has inspired us to write poaching instructions. We did checklists for instruction writing to help us along the way. When we wrote our poaching leaflets we came up with funny names and mottos such as Poaching Manual Volume 1, and Raisin Poaching Methods.

In maths we have been working on decimals, addition and subtraction. For addition and subtraction we have been looking at many different types of calculation, such as the written method, number lines and even little drawings! We have also been adding very large decimal numbers together.

In science we have been studying forces such as gravity, air resistance, friction, etc. We are going to conduct an experiment which involves dropping two objects from the same height, to see which gathers the most air resistance and which the most speed.

In P.E we have been playing tag rugby, which involves rugby balls, belts and tags, and a lot of throwing! We play in our house teams. In art we have been studying Patrick Caulfield and Salvador Dali. We were drawing and painting still life with Caulfield, and at the moment we are drawing visual puns for Dali. In music we have been chanting raps and writing our own Roald Dahl raps. In the end we had a HUGE rap battle. In Spanish we have been learning Spanish imperatives, days of the week, months of the year and numbers. In PSHE we have been learning about what rights we have, what we want and what we need.