March
What an amazing invention that is!
In English this half of term, Class 2 have been inspired by Quentin Blake and Mrs Armitage - on Wheels, and the Big Wave, Queen of the Road - and her wonderful contraptions. The children designed their own camper vans for Mrs Armitage and off she went.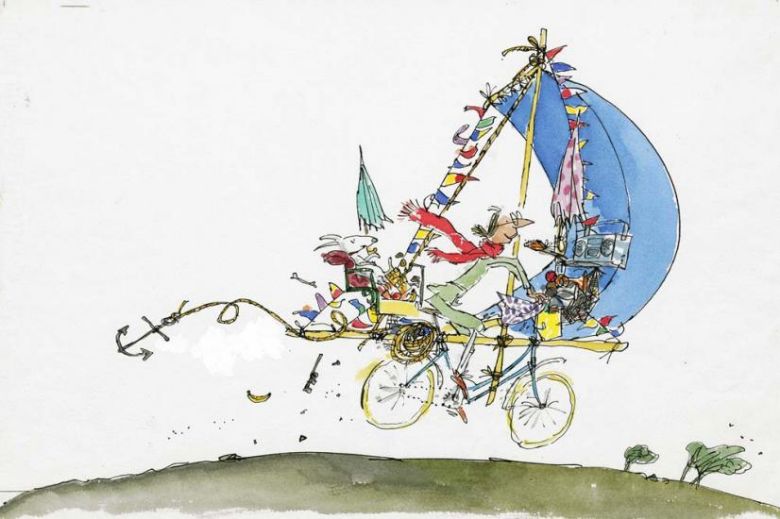 We have also studied the inventions of two great Victorian pineers: Isambard Kingdom Brunel and Alexander Graham Bell. The children are beginning to get a sense of the hard work and creativity of these early inventors and have been extending their science skills by investigating some of their designs.
We had a fantastic trip to the Shuttleworth Collection. The children loved looking at all the planes, cars, carriages, bikes and motorbikes and seeing how their designs developed over time. They each chose a favourite to write detailed information about. A highlight of the day was our ride on their vintage double decker bus dating from 1913.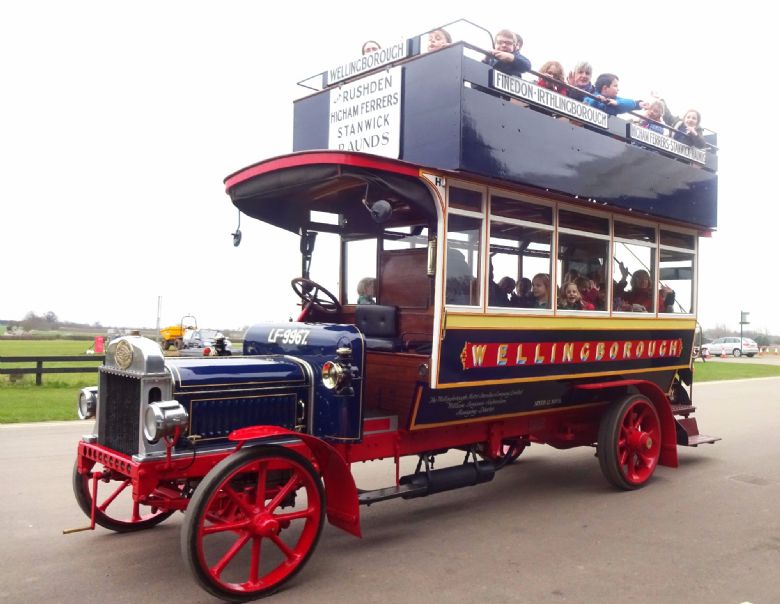 In Art this term the children have been working with clay to make vehicle tiles, decorated with a variety of impress and relief patterns. They have also been busy planning their own model horse-drawn vehicle using new skills with wheels and axles. They are delighted with the results!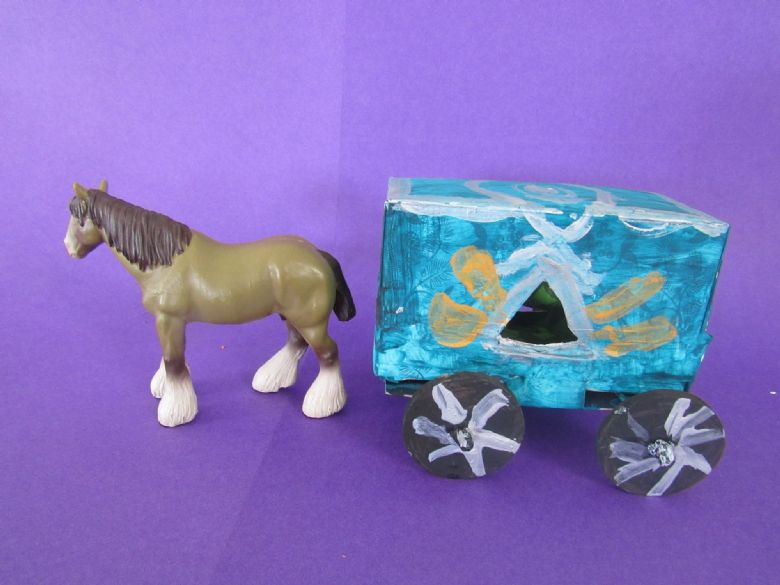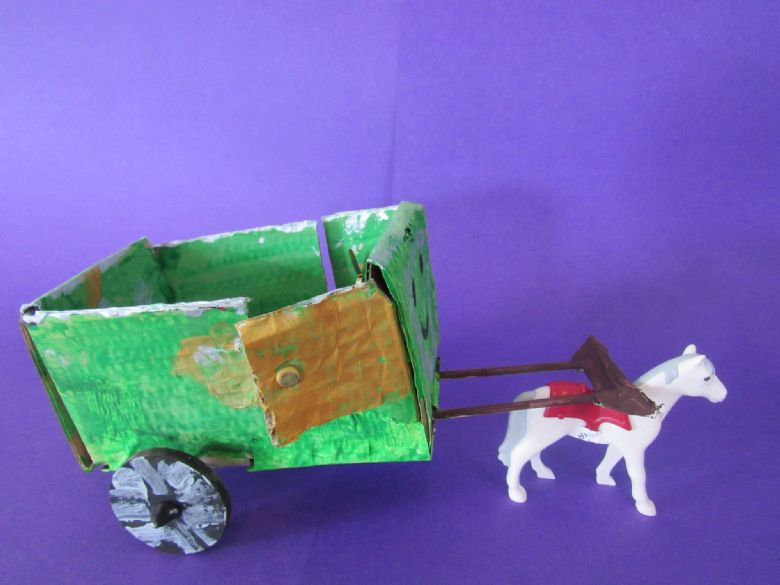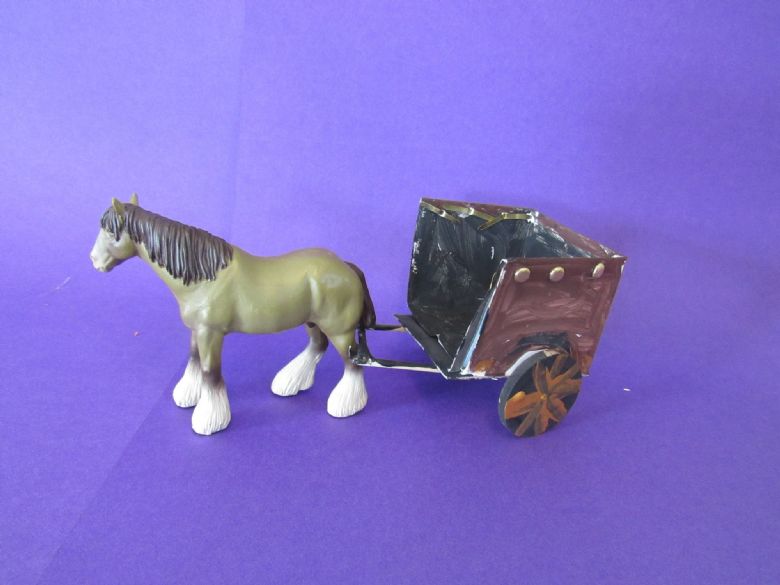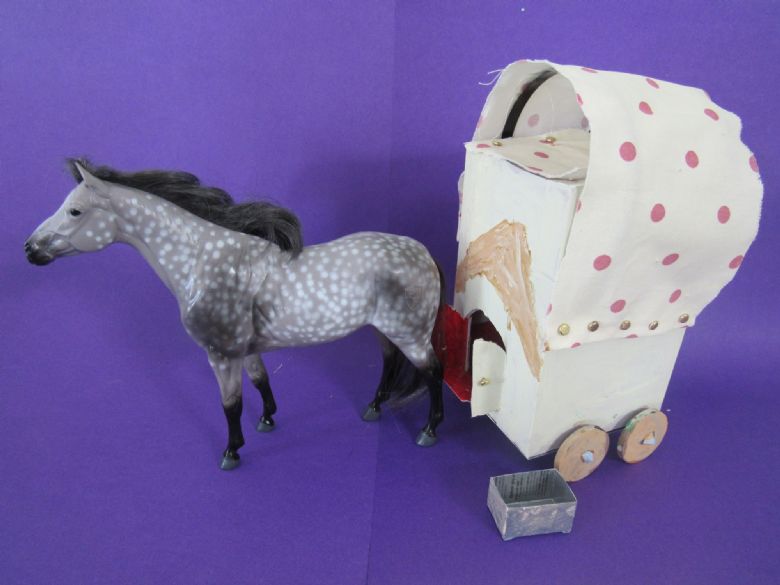 In Mathematics the children have been working hard to extend their calculation skills, securing their understanding of addition, subtraction and multiplication and beginning to work with division.
In RE we have been learning about the life and times of Jesus. The children have drawn on their own knowledge of the Christmas story and other familiar information about Jesus's life to create this wonderful display. They have presented their understanding to children in Class 1 and in a whole school assembly.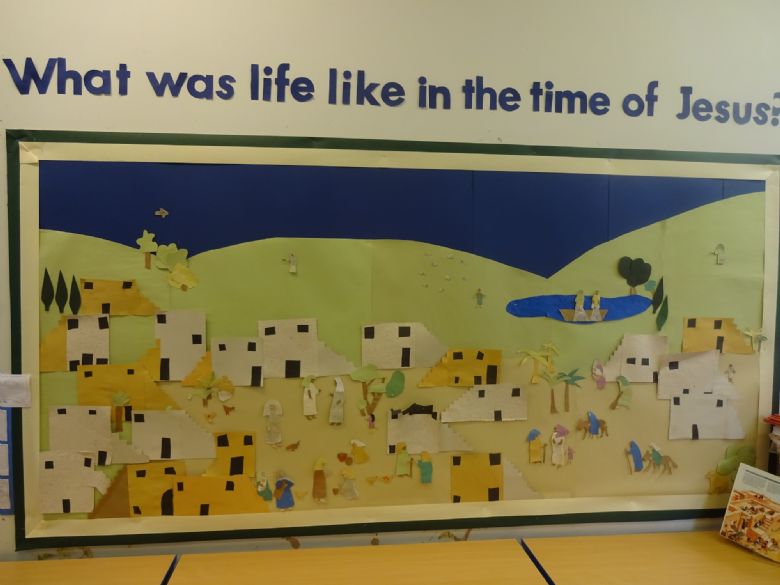 February
It's a good time of year to be investigating the weather. Class 2 have been observing and recording the weather every day and have evidence to prove that in the 5 weeks running up to half term it was mostly:
DULL and RAINY, with WIND from the NORTH and STRATUS clouds making a blanket of thick cloud.
They recorded 9 days when it rained, 1 day with sleet and 3 exciting days when there were flurries of SNOW. We had 3 days of sun and cloud, and 4 with clear sunny skies. Temperatures varied between 12C and -4C.
To support their understanding of the weather, the children have discussed the water cycle and have designed and conducted tests on ice.
They were able to work out why the council trucks spray salt onto icy roads: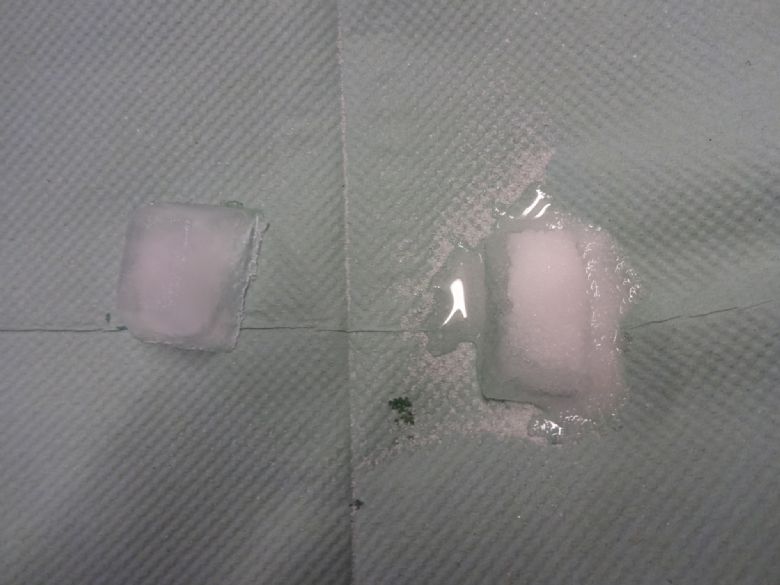 "... because it makes the ice melt quicker so the road will the safer."
Also, they discovered to their surprise that ice melts more quickly in a bare hand than in a hand wearing a nice warm glove. This is the beginning of an understanding of insulation.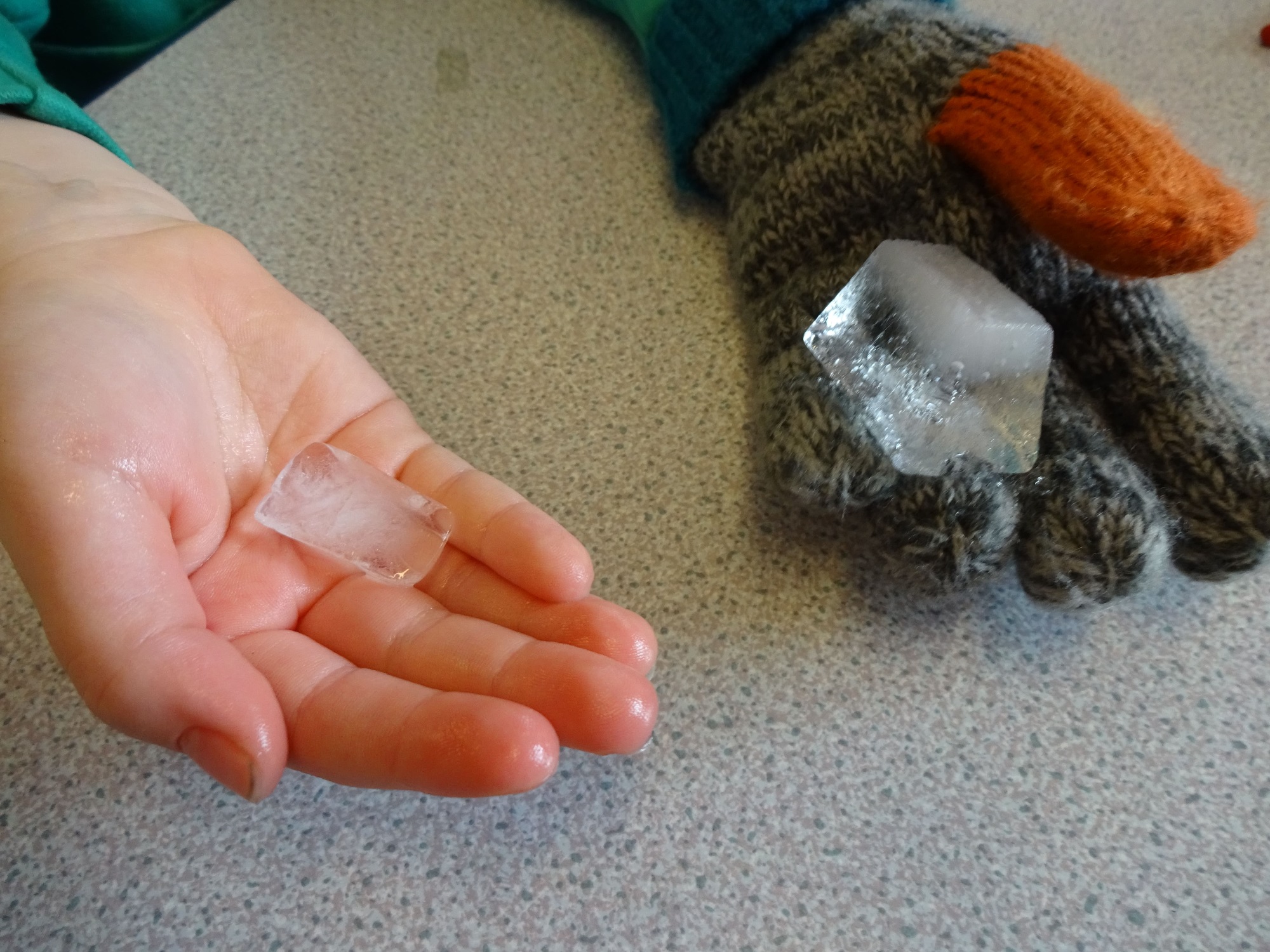 "..because the glove is like a wall between the hot hand and the ice cube. It stops the hotness getting to the ice."
In spite of the cold weather, our bulbs are beginning to sprout. We can see leaves coming up through the cold soil. Roll on Spring!
January
Here be dragons! Class 2 children have spent this month reading, imagining, researching, discussing, writing about dragons.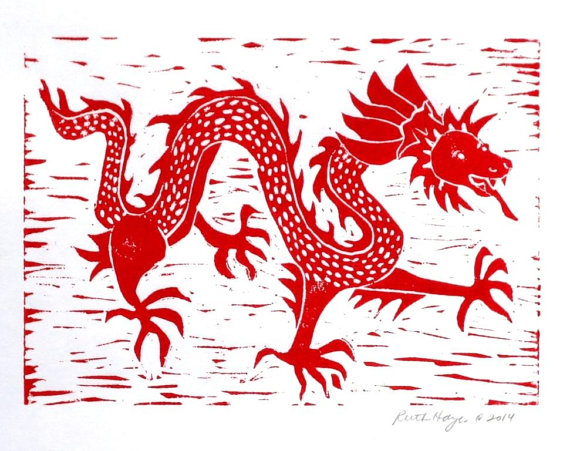 Starting with a clip from the film HOW TO TRAIN YOUR DRAGON, we imagined having a pet dragon and needing some pet care advice on different topics such as FOOD, TRAINING and SAFETY. The children's imaginations have been running wild - ferociously wild! They have written grammatically correct questions:
What do dragons eat?
Do dragons need to cook their sheep?
What toys do dragons need?
How big does my dragon's home need to be?
How do you keep your house safe?
In response they have written advice in the form of grammatically correct commands:
Give your dragon donuts and juicy little boys!
Feed your dragon roast seaweed!
Get your dragon a toy princess to practise on!
Fly your dragon every morning to keep your dragon fit and strong.
Only fly with your dragon on a lead.
Don't bring your dragon to school. Otherwise your teacher will tell you off.
Make sure your dragon doesn't burn your house down! Keep your dragon in a fire proof room.
Go to Dragon School and learn to control your dragon.
The children have also been learning about Chinese New Year. Using last term's paper skills they made dancing dragon puppets and learnt that Chinese dragons are powerful and helpful.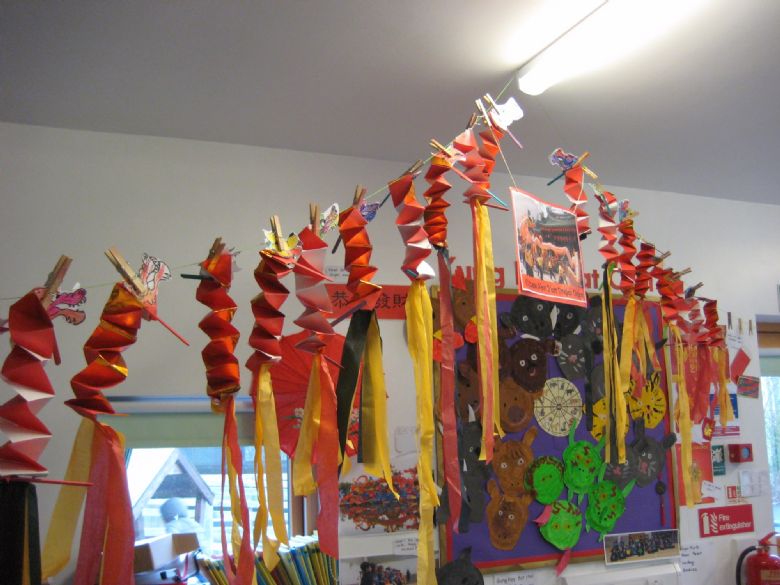 They learnt the story of the Chinese Zodiac which explains why years are named after different animals in a twelve year cycle. Mr Fan, the Chinese teacher at Melbourn Village College came in to teach us some Chinese - both how to pronounce words with rising and falling intonation and how to recognise words written in Chinese writing.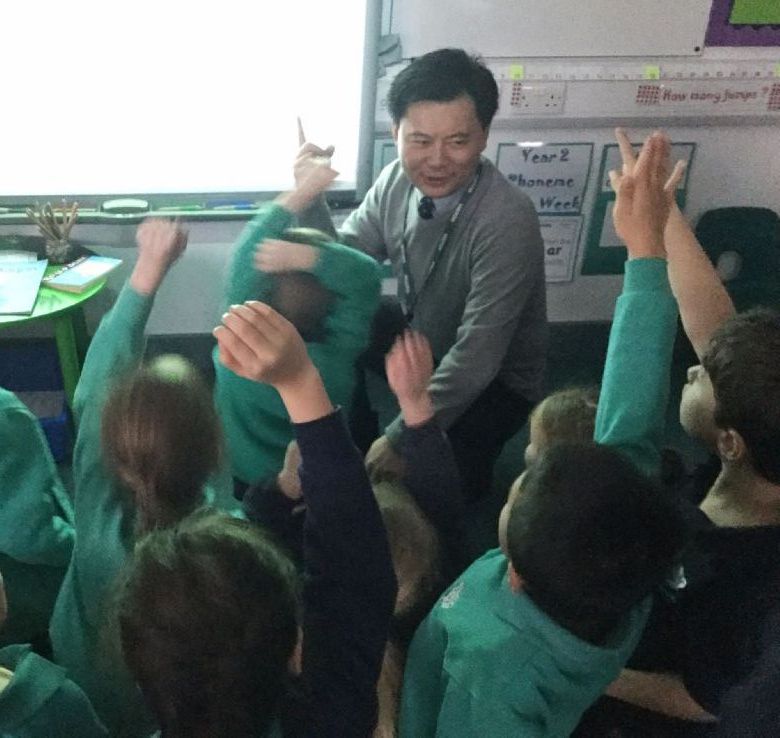 To celebrate the start of the Year of the Rooster, Class 2 performed their Chinese New Year song and retold the Zodiac story in assembly, using their animal masks. KUNG HEI FAT CHOI!