Summer Term 2018
In the summer Class 2's topics were Castles and the Seaside.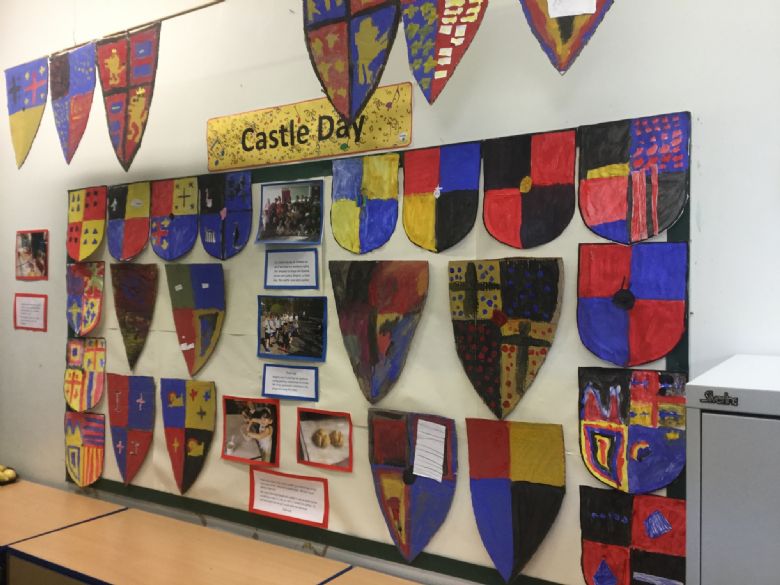 As part of our Castle topic we had Castle Day. We dressed up as kings, queens, knights and jesters. We made bread and butter, decorated shields and even took part in a medieval dance! We then learnt about parts of castles, castles defences and who lived in castles. In Art we learnt about Paul Klee and painted our own "Castle and Sun" picture. We also learned how to weave and made an illuminated letter. For our extended homework we made castles and we had great fun sharing them with the school in our class assembly.
For the Seaside topic we learnt about seaside holidays from long ago. We learnt about invertebrates, including those that live in the sea, and made a starfish out of clay. The most popular theme was the Eddystone Lighthouse. We learnt about the five different lighthouses and then made our own lighthouse out of kitchen roll tubes. We finished the term studying "The Lighthouse Keepers Lunch" which we all found very funny, and wrote our own version of it in our books.