Dinosaurs!
What a fun half term it's been! We have loved learning all about dinosaurs and exploring different skills of working scientifically when exploring fossils.
Courtesy of the Sedgwick Museum,

the children got the opportunity to hold

and inspect real dinosaur fossils, as well

as remnants from prehistoric

animals, such as a sabre-toothed tiger

canine.
We had to look very closely at the evidence to try and answer some questions: How big was this animal? What did it eat? Where did it live? The children became excellent investigators, using all of their senses to come up with plausible answers. For example, children compared their hand size with dinosaur footprints to estimate its size.
Sedgwick Museum
The highlight of this half term was our trip to the Sedgwick Museum.
The children were completely amazed and inspired by the fantastic fossils on display. From the gigantic Iguanodon cast to the dazzling room of gems, the children were able to freely explore it all before our guided session started with one of the museum's leading palaeontologists.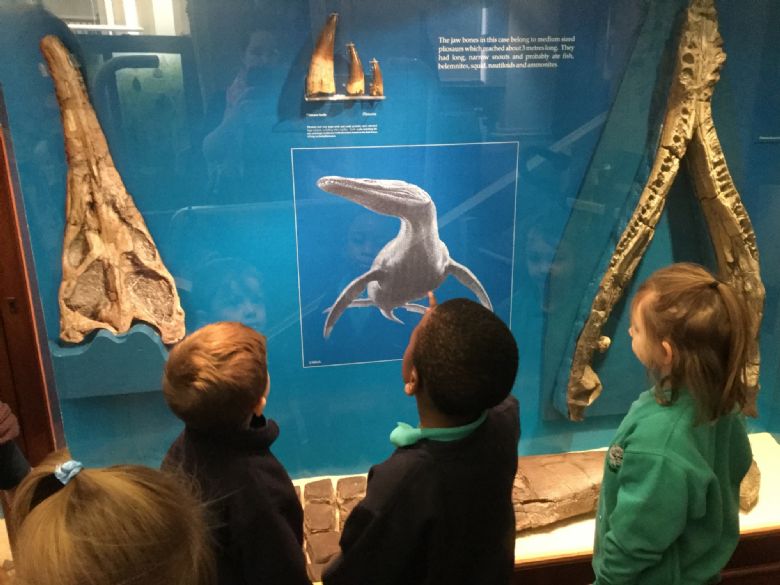 We not only learnt about individual dinosaurs, but also about how the perception of these dinosaurs has changed over time when new evidence is found. We explored different fossilised bones, shells and even poo, making links between dinosaurs and animals alive today.
---