This Spring our topic has been pets. For the extended homework we wrote about a pet that belongs to us, a parent, grandparent or friend. We then read out our homework to the class and it was displayed on the wall for everyone to see.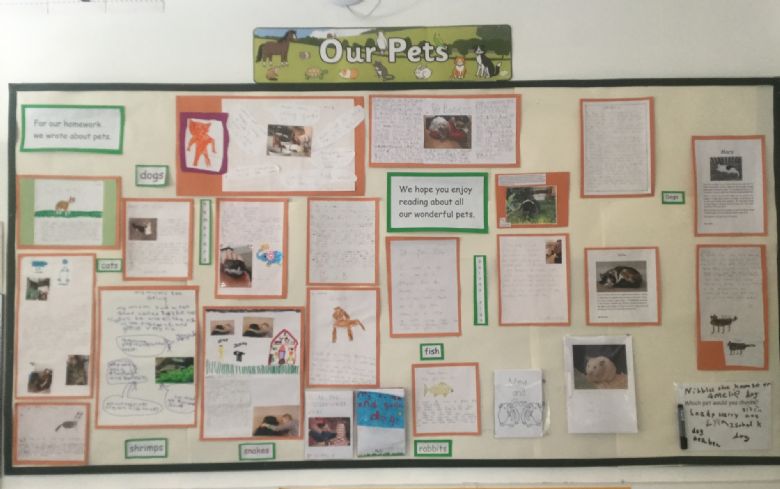 In English we read the book "Mog the forgetful cat" by Judith Kerr and rewrote the story in our books using adjectives, conjunctions and even exclamation sentences or questions.
In Art we continued with our Pets topic and mixed the primary colours of red, yellow and blue to make many beautiful colours which we used to paint a tropical fish for the display outside the classroom.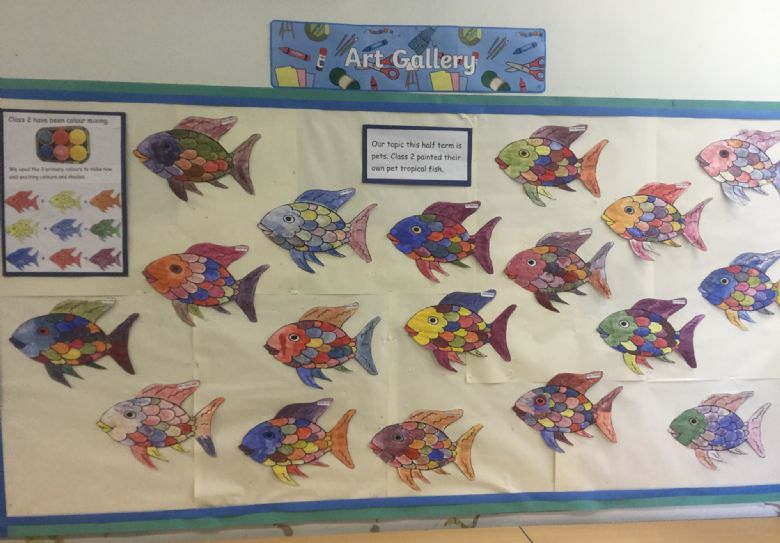 With partners we then made a papier mache pet rabbit which we decorated and can be seen at the entrance to the school.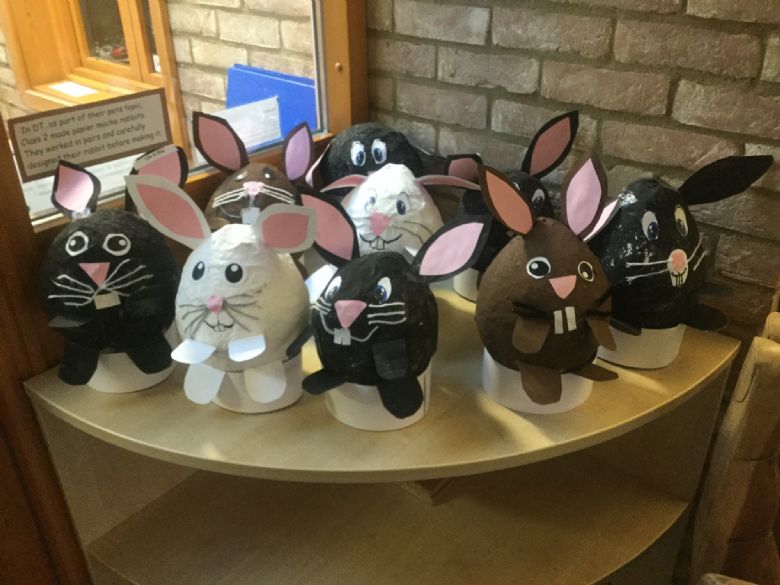 After half term our Topic has been vehicles. We started off the topic by looking at the different parts of a car and had a visit from a police car. We named all the parts of the car and then looked at how the police car was different to Mrs Brooks' car.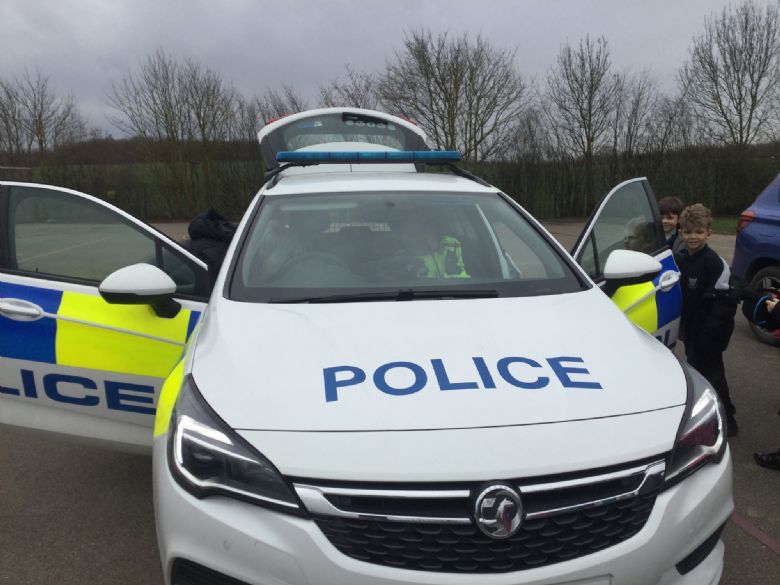 Next we had an "airport morning" which was great fun. We all brought in a backpack ready for our flight, made our own passport and then took our passport and ticket to Foxton Airport (the hall!) We had our passports and tickets checked and then took our luggage for scanning. Soon we were able to board the plane and take off for France. Perhaps the best part of the morning was the biscuit served by the cabin crew! After a very comfortable flight we arrived in France.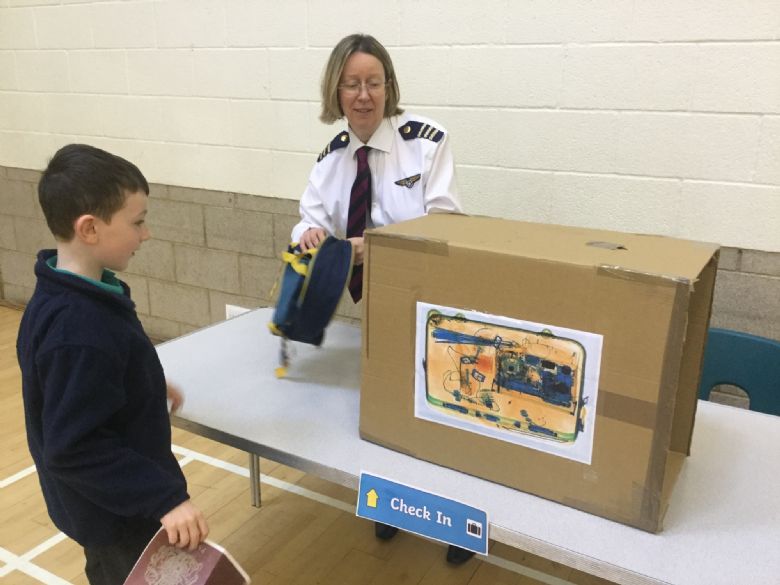 We also make clay vehicle pressings. We used a vehicle template to create an outline in the clay and then used cotton reels, wooden blocks or clay tools to make the details. When the clay was dry we painted them carefully and displayed them at the entrance to school.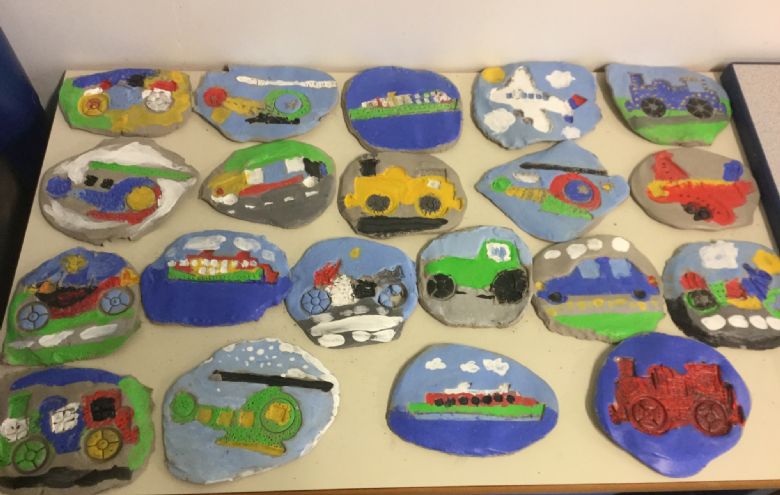 Our trip to Duxford Air Museum was great fun! We saw a piece of fabric from the original Wright Brothers plane, went on Concorde and learned about old and new planes. We took the buses to the Land Warfare exhibit and looked at tanks, and also looked at "the Blackbird, the fastest plane in the American Museum. It was a busy but interesting day!