Online Safety Information Evening 2022
An information evening was held at the school 27/9/22 which provided guidance and advice to help keep children safe online. Thanks to those who were able to attend and share their thoughts and experiences.
A PDF of the main presentation, which was produced for schools by Childnet, can be found attached below along with three handouts that you may find useful as a way to help you and your family stay safe online at home.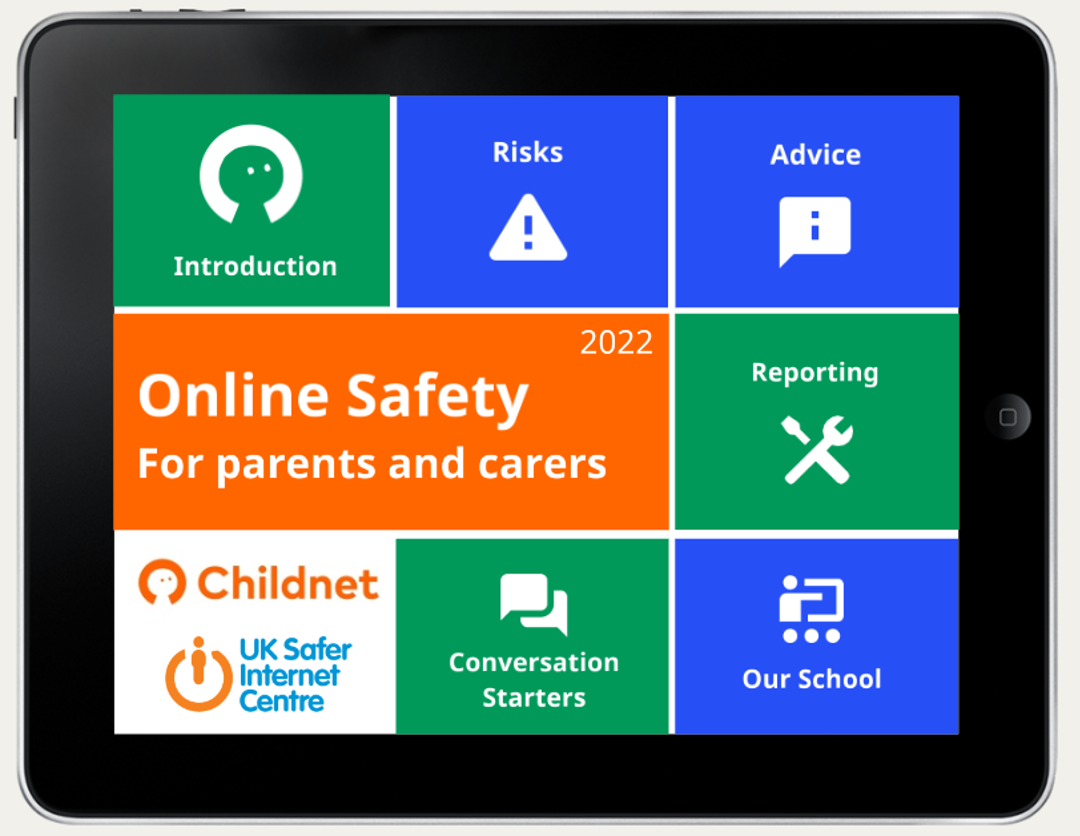 Childnet provides a wealth of information on specific topics related to online safety and we would encourage you to explore this page as parents: https://www.childnet.com/help-and-advice/parents-and-carers
There is also a page aimed at addressing the concerns of primary-aged children. This is something that would be good to explore in stages with your child: https://www.childnet.com/help-and-advice/4-11-year-olds
SA 27/9/22